[press release]
Charles Neyhart Wins 2014 Richard Helbock Prize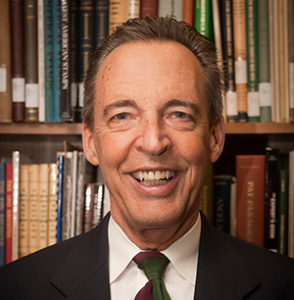 La Posta Publications Publisher Peter Martin has announced that Charles Neyhart was selected as the winner of the 2014 Richard W. Helbock Prize for his "The 1905 Portland, Oregon, Lewis & Clark Exposition Postal Stations" article that appeared in the Second Quarter 2013 issue of La Posta.
The 2014 Richard W. Helbock Prize is awarded to the best postal history article appearing in a 2013 issue of La Posta: The Journal of American Postal History.
Neyhart, who holds a PhD in business administration from Penn State, retired in 2001 as emeritus professor of business from Oregon State University and lives in Portland.
His article was an analysis of the impact of the 1905 Lewis & Clark Exposition on operations of the Portland Post Office and the postal markings left in its wake. For his win, Neyhart receives cash and prizes valued at nearly $450. The runner-up and third place recipients also receive cash and prize awards.
Runner-up for the 2014 prize was "U.S. Foreign Offices' Use and Handling of Fractions on Insufficiently Paid UPU Cards" by Henry J. (Hank) Berthelot (Second Quarter 2013 La Posta), a retired attorney who lives in the metropolitan New Orleans area.
Berthelot has a BS degree from the United States Military Academy and a JD degree from Tulane University's School of Law.
For the last 50 years, Berthelot has focused on postal history, especially that involving U.S. postal cards. His article provided an easy to understand explanation for a very complex postal rate area.
Third place wound up in a tie between "Intoxicated Ground Zero" by Richard S. Hemmings (First Quarter 2013 La Posta) of Stewartstown, Pa., and "Auxiliary Markings of the 1869 Three-Cent Pictorial Issue" by Barry Jablon (Fourth Quarter 2013 La Posta) of Los Angeles.
Hemmings, the winner of the inaugural Helbock Prize in 2013 with "New York City's Cortlandt Street: One Way to the River," returned in 2013 to complete his popular trilogy about New York's Twin Towers District.
Jablon is an attorney in Los Angeles who specializes in the U.S. three-cent pictorial issue. He has written elsewhere about pastoral eclogues, Lis Pendens and life in East Asia.
Also receiving votes were: "The United States' Large Grant Postal Cards Use in the UPU Mail" by H.J. Berthelot; "The Postage Meter Tips Off Mail Preparation" by David Crotty; "The 411 of 9/11" by Richard Hemmings; "First Battalion Florida Special Cavalry: 'Munnerlyn's Cow Cavalry'" by Patricia A. Kaufmann; and "The SMS Kronprinz Wilhelm Revisited" by Jesse Spector and Robert Markovits.
The selections were based on voting by the La Posta editorial staff and the Benefactor subscribers of La Posta.
The Richard W. Helbock Prize is named in honor of the founding editor of La Posta who died from a heart attack in 2011. Helbock founded La Posta in 1969 and continued to edit the journal for more than 42 years until his death.
La Posta: The Journal of American Postal History is published four times per year. It is the leading journal devoted to American postal history and marks its 45th year of publication in 2014. Subscriptions are $32 per year. For more information contact: La Posta Publications, POB 6074 Fredericksburg, VA 22403 or e-mail laposta.joan@yahoo.com