Updated January 3rd: The Scott catalogue number for this issue is 5035.
Updated December 6th: I purchased a pane at my local post office. There is no year date. There is no year. Here's the entire pane: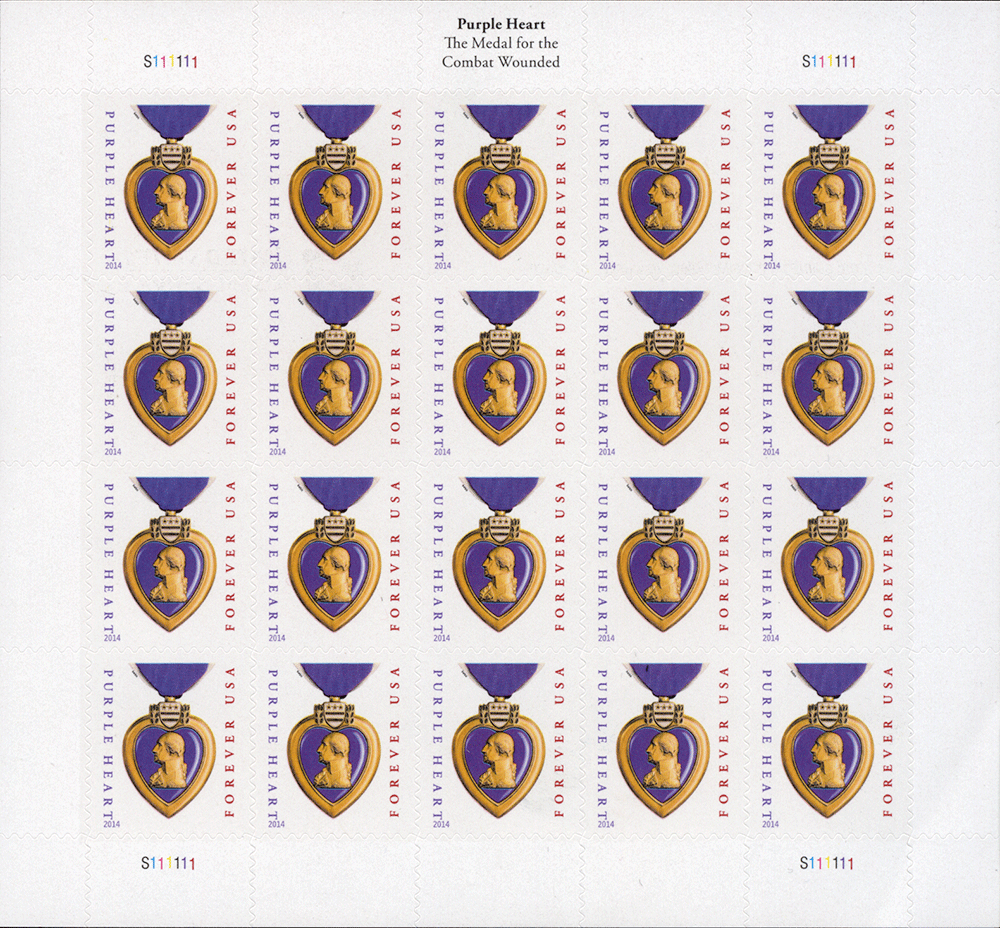 You can click on that for a larger view. Here's a closeup of the individual stamp: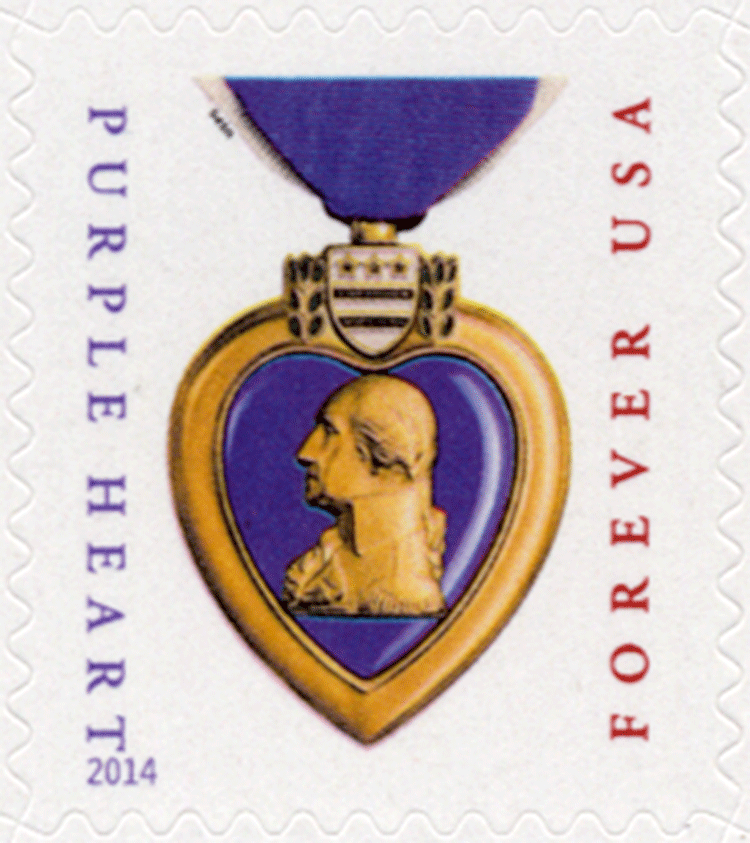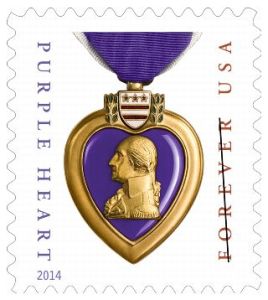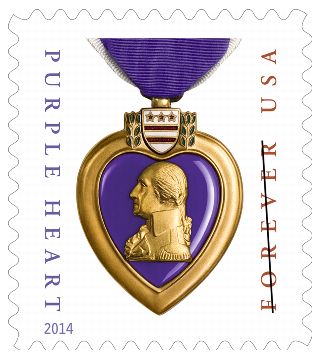 First reported by Jay Bigalke on The American Philatelic Society's Facebook page on November 25th:
"[A] new Purple Heart stamp variety showed up at post offices nationwide in October. Its arrival brought loads of new information to the stamp program. Here's some of the highlights:
– Original printing by CCL Label issued last year. This new version had 200 million stamps printed by SSP using offset printing instead of gravure. The stamp has microprinting.
– New USPS policy starting with this stamp, according to USPS spokesman Mark Saunders "we won't be conducting FDOIs for reprints."
– This might be the last time we see the "S" for a plate number. In early October Sennett Security Products (who owns Banknote Corporation of America that prints the stamps) was purchased by CCL Label. According to the USPS "Beginning with the first issue of the new calendar year, 'Banknote Corporation of America' will be using the prefix 'B.'"
This means first day cover collectors are again looking for "EKU covers" — envelopes with postmarks indicating the Earliest Known Use. Have you seen any? Is the new version in your post office yet? Report it here.