2016 U.S Issues Announced
Most of the subjects and designs, and they include Sarah Vaughan, Richard Allen, Pets and Quilling. Read about the issues to find out what "Quilling" is! The quick index is here and a quick gallery of designs is here.
---
Soakable U.S. Stamps?
It's something many collectors want. So we put the question to Mary-Anne Penner, acting director of the U.S. Postal Service's Stamp Services department. Hear her answer here.
---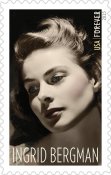 History, Love, Celebrations. New information is coming in almost daily. Check out our 2015 stamp program -- the best free 2015 stamp schedule listing online. And leave your comments, too, in each issue's "Discuss" page.


Last Updated:
August 20th - Paul Newman details, new Spectrum Eagles issue, Holiday Issues added.
---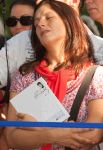 New Elvis Stamp Issued
Photos from the first day ceremony are here.

---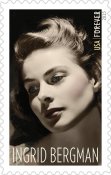 This Year's Hollywood Legend:
Ingrid Bergman
It is a joint issue with Sweden. More details here.

---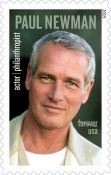 And Also: Paul Newman
Not part of the Legends of Hollywood series, this stamp will be issued in September. Details here.

---

First Day Cover Art Contest Results
We have the winners of the annual American First Day Cover Society cachetmakers contest.

---

APS Politics
Ken Nilsestuen announces for president in the 2016 election, but will not be unopposed.
Bruce Marsden running for Treasurer.

---

APS Names New Exec
The USA's biggest stamp collecting organization has chosen Scott English, a non-collector with extensive experience in government administration. At least one APS leader can attest to his qualifications. Details here.

---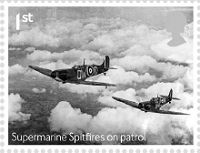 Remembering The Battle Of Britain
Royal Mail issues a set of six stamps and philatelic products for the air war that kept Britain free — a crucial turning point in World War II and "their finest hour." We have details about the stamps and the battle itself, with photos of some of the pilots today with the new stamps.

---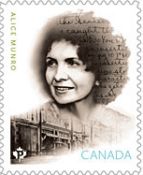 Canada Honors Nobel Winner
Short story writer Alice Munro is the only Canadian woman to be awarded the Literature prize, and is now featured on a Canada Post stamp.

---
Canada Post Seeks Rate Hike
The agency wants to raise the letter rate by 5 cents, effective in January. Details here.
---


Cataloguing The Collectors Part II
Columnist John Hotchner finds philatelic people watching very amusing. Didn't find yourself or your friend in Part I? Check out Part II.

---
Lloyd's Fun FDCs!
Volume 46 - Humor in FDCs
Nowhere in philately is it easier to enjoy a joke or chuckle than in first day cover collecting. VSC chief Lloyd de Vries shows some examples.

---


I May Not Know Art...
...but I know an argument about art and design when I see one. Some thoughts about an online argument in the latest LloydBlog.
---
USPS Considers Drones
No, not postal workers just going through the motions until quitting time, but small aircraft without pilots. The story here.
---


Why Join A Stamp Society Or Club?
Veteran philatelic observer Dick Sine says there are many reasons to do so… and quite a few why not!

---


Going The Extra Mile
An American first day cover collector goes to Japan for its part of the Gifts of Friendship issuance.

---
How Stamps Are Made
A British look at how U.S. stamps are printed and produced.





---
Durland 2014 Supplement
Now Available!
The supplement, plus the 2012 edition of this catalogue, are the definitive reference for plate number collectors. Order them individually or together here.
---
Looking for Delphi's Stamp Collecting Forum?
Click here to reach it.
And here's the reason for the change.
---

"Help! I just inherited this stamp collection!"


Just been given Aunt Matilda's old stamp collection and don't know what to do with it? We can help.

---
Unique Stamp Collecting Bookstore
We have philatelic books in our bookstore you won't find anywhere else on the Internet, including publications from the U.S. Stamp Society, and John Hotchner.

---
Quotable:
"We want to be part of the philatelic community."


— Mary-Anne Penner, Acting Director, Stamp Services
---
Last Updated August 30, 2015

---