ASDA Skips NYC This Year
The dealers association isn't holding a stamp collecting show in the Big Apple in 2018. Details here.

---


FDC Mainstay Mike Mellone Dies
VSC editor Lloyd de Vries says every first day cover collector owes Mellone a debt of gratitude.

---


Hotchner: Collecting or Investing?
Veteran columnist says either one is fine… as long as you know what you're doing. Read more here.

---



First Look: John Lennon, Lena Horne, Mister Rogers and Lena Horne are the headliners, but there's also World War I, flowers, education and ice pops. Details and illustrations here.



Our 2018 U.S. stamp program grid is here.


Last Updated: February 16: Details on Mister Rogers, Bioluminescent Life

Current U.S. Rates

---
Canada 2018 Stamp Programme
The subjects include Women in Winter Sports, Emergency Responders, Sharks, Year of the Dog and Jellybean Row. More information is here.


Updated February 8: War Amps (charity for amputees) envelope issued.
---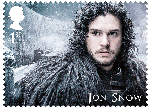 "Winter Is Coming" to British Stamps
Royal Mail is issuing two sets of stamps to honor the television series Game Of Thrones, which is produced in Northern Ireland. Details here.

---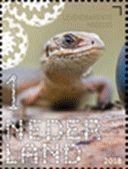 Winter Is Already Here
The Netherlands has issued the first of four minisheets commemorating the seasons. Winter features reptiles and amphibians!

---
Year of the Dog from Australia
The external territory of Christmas Island is two-thirds Malaysian Chinese, who celebrate the Lunar New Year. Australia Post has issued two stamps. Details here.
---
Israel's First Stamps of 2018
They feature music, animals, trains and World War I. Details here.
---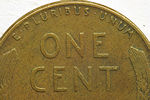 U.S. Rate Hike January 21
The Postal Service now gets another penny for your thoughts. Details here.

---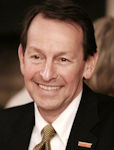 Trump May Take APS President
The U.S. president has nominated the American Philatelic Society president to serve in his administration, in which case Mick Zais will resign his stamp collecting post. The latest here.

---

Space Weather & Stamps
That's the subject of a new handbook from the American Topical Association, which also addresses how solar storms affect you. Details here.

---

"Help! I just inherited this stamp collection!"


Just been given Aunt Matilda's old stamp collection and don't know what to do with it? We can help.

---
Looking for Delphi's Stamp Collecting Forum?
Click here to reach it.
And here's the reason for the change.
---
Quotable:
"Right now I haven't found a venue that isn't pricing me out of New York City."


— Dana Guyer, American Stamp Dealers Association, on why there won't be a spring ASDA show in NYC.
---
Last Updated February 19, 2018

---