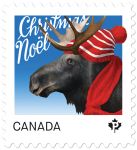 It's Beginning to Look a Lot Like...
Christmas at post offices around the world. In the U.S., that means Charlie Brown and Geometric Snowflakes. In Britain, it's impressionistic renderings of the Nativity story. And Canada mixes religion with whimsy, although not on the same stamps! Even Israel has a winter holidays issue.

---
New Christmas Offers from USPS
The U.S. Postal Service now has an app that puts Charlie Brown, Lucy, and perhaps you into the picture and this year, Santa may reply to your kids' letters.
---
The Big Apple As Seen On Stamps
The National Postal Museum's new exhibition celebrates New York City with original art on which stamps were based. Details and illustrations here.
---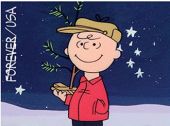 History, Love, Celebrations. Check out our 2015 stamp program -- the best free 2015 stamp schedule listing online.


Last Updated:
November 28 - Unannounced Purple Heart Reprint added.
---


Most of the subjects and designs for the first part of the year have been announced, including Sarah Vaughan, Richard Allen, Pets and Quilling. (Check "Discuss" inside to find out what that is.) Our 2016 U.S. stamp program grid is now live!


Last Updated:
November 16 - Date and City for Quilled Paper Heart.
---
Britain's 2016 Stamp Programme
Royal Mail outlines its upcoming "special" stamps here and it includes William Shakespeare, Agatha Christie, Beatrix Potter and Music Giants.
---
Canada's 2016 Stamp Program
Canada's 2016 Stamp Program: Culture, history and scenic wonders. The program is here.
---
Hong Kong's 2016 Stamp Program
Hong Kong's 2016 Stamp Program: Emergency medical workers and Girl Guides, the Olympics and the Lunar New Year are just some of the subjects in 2016.
---
Israel's 2016 Stamp Program
Three joint issues, Migratory Birds, Four Seasons, and one issue that may be controversial: A tribute to Israelis wounded in war or terrorism. Details here.
---
Time To Book NYC 2016 Rooms
The best rates for New York City hotel rooms during the next international stamp show in the U.S. are running out, say the show's organizers. Details here.
---

Time to Get Uncomfortable: Hotchner
Stretch a little and go beyond the usual, says the veteran philatelic columnist. Both you and the hobby could benefit.

---
Time To Get Nostalgic In Israel
Among its December issues are a hat, a drink dispenser and an Israeli-made automobile.
---
Time To Get Packing
Both the U.S. Postal Service and Canada expects record-seeing parcel business this holiday season.
---

APS Politics
The Virtual Stamp Club is pleased to provide candidate's statements about the 2016 elections and a low-key forum for discussion. The announcement of a candidacy here does not constitute an endorsement; The Virtual Stamp Club does not make endorsements in philatelic or any other politics.

---
Lloyd's Fun FDCs!
Volume 46 - Humor in FDCs
Nowhere in philately is it easier to enjoy a joke or chuckle than in first day cover collecting. VSC chief Lloyd de Vries shows some examples.

---
Durland 2014 Supplement
Now Available!
The supplement, plus the 2012 edition of this catalogue, are the definitive reference for plate number collectors. Order them individually or together here.
---
Looking for Delphi's Stamp Collecting Forum?
Click here to reach it.
And here's the reason for the change.
---

"Help! I just inherited this stamp collection!"


Just been given Aunt Matilda's old stamp collection and don't know what to do with it? We can help.

---
Unique Stamp Collecting Bookstore
We have philatelic books in our bookstore you won't find anywhere else on the Internet, including publications from the U.S. Stamp Society, and John Hotchner.

---
Quotable:
"We need to look at the, say, 45-year-olds and up, where their kids are graduated now, or they have more expendable income, or they can actually start their collections again, because they've probably collected before, or get into the hobby somehow."


— Dana Guyer, executive director, American Stamp Dealers Association
---
Last Updated November 28, 2015

---