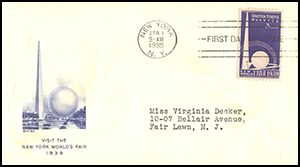 ArtCraft Ends
There will be no new issues for the long-running first day cover line. Our story and analysis are here.

---


Most of the subjects and designs for the entire year have been announced, including Star Trek, Shirley Temple, Pickup Trucks, Sarah Vaughan, Richard Allen, Pets and Quilling. (Check "Discuss" inside to find out what that is.)
Our 2016 U.S. stamp program grid is here.



Last Updated:


February 5

- Priority Mail envelope added to listing; Pears FDC.

The 2015 U.S. stamp program is here.

---
Other 2016 Stamp Programs:
---

Collecting U.S. Commems: Hotchner
Veteran columnist and exhibitor John Hotchner has some tips.

---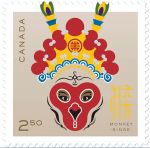 Canada Salutes Year of the Monkey
There are two stamps, as most years, but this year there's a twist: Two different issue dates. Details here.

---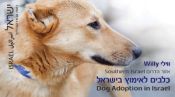 Israel Goes To The Dogs
...and turtles, Greece, and more, in its February issues. Start here.

---
Happy 500th, Royal Mail
The UK's postal agency traces its roots back to 1516. Details here.
---
Antarctic Survival
Britain honors with stamps the incredible story of Ernest Shackleton.
---


Her Very Kind Eyes
... are featured on Canada's latest stamp honouring Queen Elizabeth II. Details here.

---

APS Politics
The Virtual Stamp Club is pleased to provide candidate's statements about the 2016 elections and a low-key forum for discussion. The announcement of a candidacy here does not constitute an endorsement; The Virtual Stamp Club does not make endorsements in philatelic or any other politics.

---
The Big Apple As Seen On Stamps
The National Postal Museum's new exhibition celebrates New York City with original art on which stamps were based. Details and illustrations here.
---
Lloyd's Fun FDCs!
Volume 46 - Humor in FDCs
Nowhere in philately is it easier to enjoy a joke or chuckle than in first day cover collecting. VSC chief Lloyd de Vries shows some examples.

---
Durland Plate Number Catalogue
The next edition won't be issued until May. The 2012 edition is almost sold out. Copies are still available here.
---
Looking for Delphi's Stamp Collecting Forum?
Click here to reach it.
And here's the reason for the change.
---

"Help! I just inherited this stamp collection!"


Just been given Aunt Matilda's old stamp collection and don't know what to do with it? We can help.

---
Unique Stamp Collecting Bookstore
We have philatelic books in our bookstore you won't find anywhere else on the Internet, including publications from the U.S. Stamp Society, and John Hotchner.

---
Quotable:
"Our conclusion was that producing new ArtCraft first day covers had been a burden on our resources for a several years and that we could not continue to do this."


— Michael August, co-owner, Washington Stamp Exchange
---
Last Updated February 5, 2016

---