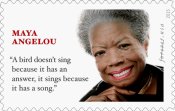 History, Love, Celebrations. New information is coming in almost daily. Check out our 2015 stamp program -- the best free 2015 stamp schedule listing online. And leave your comments, too, in each issue's "Discuss" page.



Last Updated: April 15 - Details on Missing Children, Medal of Honor, more philaelic products for Gifts of Friendship

First Day Ceremony photo essays:
---


Why Join A Stamp Society Or Club?
Veteran philatelic observer Dick Sine says there are many reasons to do so… and quite a few why not!

---


Going The Extra Mile
An American first day cover collector goes to Japan for its part of the Gifts of Friendship issuance.

---


Dinosaurs Come to Life In Canada
On its stamps, at least. Details here.

---
Israel's WWI Mule Corps
The British wouldn't let Palestinian Jews form a combat unit. Instead, they became a transportation unit. The story, and stamp, are here.
---


Fascinating First Days
Many stamp collectors start with FDCs. Some stay with them. Columnist John Hotchner looks at why.

---
How Stamps Are Made
A British look at how U.S. stamps are printed and produced.





---
50 Years of Special-ness
It's been 50 years since Britain began issuing special, or commemorative, stamps, and Royal Mail is celebrating with some amazing statistics and an online exhibition showing more than 2,000 of them. Click here for the story.
---
Lloyd's Fun FDCs!
Volume 45 - ArtCraft
Its cachets are "not your father's Oldsmobile." The designs are bright, colorful and contemporary.

---
Durland 2014 Supplement
Now Available!
The supplement, plus the 2012 edition of this catalogue, are the definitive reference for plate number collectors. Order them individually or together here.
---
Looking for Delphi's Stamp Collecting Forum?
Click here to reach it.
And here's the reason for the change.
---

"Help! I just inherited this stamp collection!"


Just been given Aunt Matilda's old stamp collection and don't know what to do with it? We can help.

---
Unique Stamp Collecting Bookstore
We have philatelic books in our bookstore you won't find anywhere else on the Internet, including publications from the U.S. Stamp Society, and John Hotchner.

---
Quotable:
"I can't believe this many people showed up to a stamp dedication."
"This is something different."


— two people overheard by the Washington Post at the Maya Angelou stamp ceremony.
---
Last Updated April 24, 2015

---