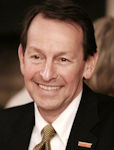 Trump May Take APS President
The U.S. president has nominated the American Philatelic Society president to serve in his administration, in which case Mick Zais will resign his stamp collecting post. The story here.

---
U.S. To Again Issue A Semi-Postal
The charity stamp will raise funds for the fight against Alzheimer's disease. The design, release date and other details are not yet announced. What we do know is here.
---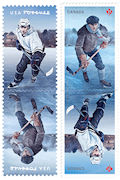 U.S. & Canada Mark NHL Milestone
They're producing a joint issue for the "History of Hockey." This year is the centennial of the National Hockey League. Other details are still sketchy but here's what's known.

---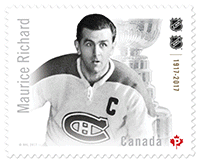 Canada Honors Six More NHL Legends
Six of the greatest names to don a pair of skates, all members of the NHL Hall of Fame, are on the new stamps. Details here.

---


Diwali, By Golly
Canada also has a joint issue with India, to honor the religious holiday. Details here.

---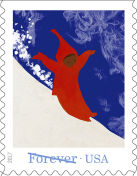 We thought all the subjects had been announced, and then we were surprised by the Hockey issue, Alzheimer's Semi-Postal and the change in the African-American Museum first-day. But we've collected what is known at this point, in our 2017 U.S. Stamp Program grid. Keep checking back!



Our 2017 U.S. stamp program grid is here.


Last Updated: October 5: Designs for the History of Hockey joint issue with Canada.

Current U.S. Rates

---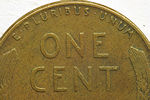 U.S. Rate Hike Likely In January
The Postal Service wants another penny for your thoughts, and there's no reason permission won't be granted. Details here.

---

APS Names New Editor
Martin Kent Miller is replacing Jay Bigalke as editor of the American Philatelic Society's two publications and its social media efforts. Bigalke left APS to return to Linn's Stamp News.

---


Hotchner: Promote Stamps As Art
Columnist John Hotchner says we should be telling the world about the art on new U.S. issues, and not just those stamps commemorating art: Nearly every stamp is a work of art, and this is one way to generate interest in stamp collecting. John's views here.

---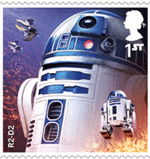 Britain Celebrates Star Wars Again
Royal Mail is issuing eight stamps featuring the film series' aliens and droids. Details here.

---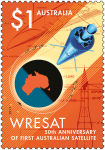 Out of This World
Australia commemorates its first satellite, WRESAT, launched 50 years ago. The story is here.

---

"Help! I just inherited this stamp collection!"


Just been given Aunt Matilda's old stamp collection and don't know what to do with it? We can help.

---
Looking for Delphi's Stamp Collecting Forum?
Click here to reach it.
And here's the reason for the change.
---
Quotable:
"Every collection is a perfect reflection of the individual who does it, so … if you listen carefully to a collector talking about what they have, then you're learning a lot about them."


— Scott English, executive director, American Philatelic Society.
---
Last Updated October 20, 2017

---