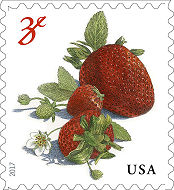 Only some of the subjects have been announced, but we've collected what is known, for this first edition of our 2017 U.S. Stamp Program grid. Included so far are John F. Kennedy, Father Ted Hesburgh, WPA Posters, Sharks, Seashells, Flowers (of course), and the new African American Museum in Washington



Our 2017 U.S. stamp program grid is here.


Last Updated: April 27: New Issue — Total Eclipse

---


John Hotchner's Bucket List
The incredibly-active collector and columnist still has a long list of philatelic activities he wants to accomplish before he kicks the pail. Here are 20 of them — and just ones related to U.S. stamp collecting!

---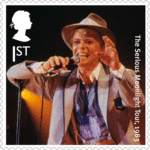 Ziggy Stardust on Stamps
Britain honors David Bowie with 10 stamps in March reflecting his nearly 50-year career. Details and images here.

---
Britain's 2017 Stamp Programme
The "special stamps" subjects include Racehorses, Windsor Castle, Classic Toys and Windmills and Watermills. The complete list, updated January 25th, is here.
---
Controversial Issues From Israel This Year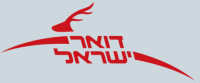 The stamp program includes safe topics such as Love Songs, the Maccabiah Games, and submarines, but the stamps that will stir the pot are in April: The 50th anniversaries of the reunification of Jerusalem and of settlements in areas Israel captured in 1967's Six Day War — including the West Bank. Fasten your seatbelts! Details here.
---
Canada's 2017 Stamp Program
The subjects include World War I, Year of the Rooster, Canadian Opera, and the National Hockey League. The complete list (at least as of now) is here - updated March 30th


World War I: Battle of Vimy Ridge Joint issue with France

---
Some U.S. Postal Rates Went Up
The cost to mail a letter went up 2¢ on January 22nd, but the postcard rate stayed the same. And a few rates that consumers use (very few, but some) actually went down. Details here.
---


Another Lost Jenny Invert
Lands at The PF
This one had been hiding in a safe deposit box. Read the story here.

---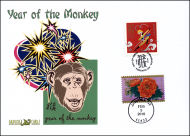 Service Your Own First Day Cachets For Canadian Issues
Canada Post's official FDCs are nice, but you can submit your own covers. Here's how.

---
New APRLibrary Opens
Our report on both the facility itself and the dedication ceremony is here.



Some reflections by VSC Manager Lloyd de Vries on the long road from Match Factory to American Philatelic Center.
---
Change In U.S. FDC Servicing Policy
Did the Postal Service listen to collectors or get tired of paying for mistakes? Who cares? FDC collectors are happy. Read more here.
---
Looking for Delphi's Stamp Collecting Forum?
Click here to reach it.
And here's the reason for the change.
---

"Help! I just inherited this stamp collection!"


Just been given Aunt Matilda's old stamp collection and don't know what to do with it? We can help.

---
Unique Stamp Collecting Bookstore
We have philatelic books in our bookstore you won't find anywhere else on the Internet, including publications from the U.S. Stamp Society, and John Hotchner.

---
Quotable:
"People who are stamp and postal history collectors share a common bond and a shared interest that builds immediate rapport with people wherever you are, and that's been really fun to experience."


— American Philatelic Society president Mick Zais, on his first six months in office.
---
Last Updated April 28, 2017

---