VSC member Lefty Dundee reports…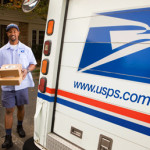 USPS on eBay – On Vacation (?)
Home > eBay Stores > US Postal Service Store > All Categories
Search…
This store Seller is currently away. Please add this Store to your Favorites and come again when we re-open on Monday, 2/5/18.
This is why USPS has nothing for sale on eBay…
OK…
You have to go to www.usps.com/store It seems no eBay at the moment.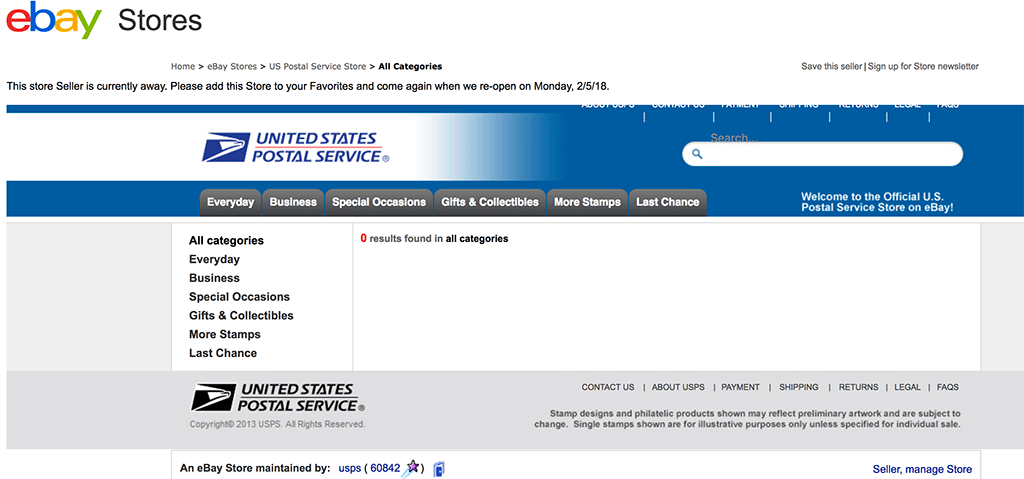 Added:
And here's the likely explanation, from the stamp-selling part of the USPS.com:
Due to systems upgrades, orders placed Tuesday, January 30th through Sunday, February 4th will require an additional 3-5 business days for delivery. We apologize for any inconvenience this may cause.
When there's a major operation at SFS (including the annual full audits), everyone gets conscripted to work on it and other operations such down. In this case, you can't sell stamps over the Internet if the computer systems are down!