[press release]
Special moments featured on stamps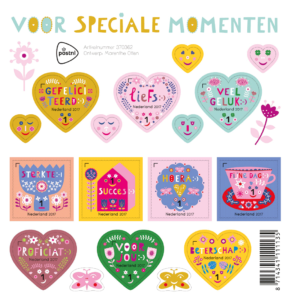 Many of life's special moments deserve personal attention. For that reason, the ten stamps feature wishes including gefeliciteerd (Congratulations), liefs (Love), veel geluk (Lots of luck), sterkte (Feel better), succes (Good luck), hoera (Hooray), fijne dag (Have a nice day), proficiat (Well done), voor jou (For you) and beterschap (Get well soon). Every stamp features an emoticon; a face depicted by punctuation marks. The stamp sheetlet also contains seven stickers that can be used to decorate the envelope or card, also with an emoticon.
Special designs for special wishes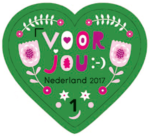 For this stamp sheetlet, Marenthe Otten designed both heart-shaped and square stamps. "The focus of each stamp is a wish appropriate to a special moment in the life of a loved one. The shape of a heart or flower emphasises the personal nature of the message. These wishes are in the form of colourful handwriting with cheery illustrations," says the designer.
Availability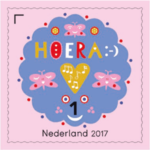 The 'For Special Moments' stamp sheetlet consists of ten stamps marked with 'Nederland 1', which can be used for items weighing up to 20g destined for mail in the Netherlands. These stamps will be available from 27 March at all Bruna shops and via Collectclub.nl. From 10 April the stamp sheetlet will be available from all PostNL sales points. The stamps are valid until further notice.