[press release]
'Tis the season: Annual Christmas stamps now available
Stamp issues celebrate both secular and sacred aspects of the holiday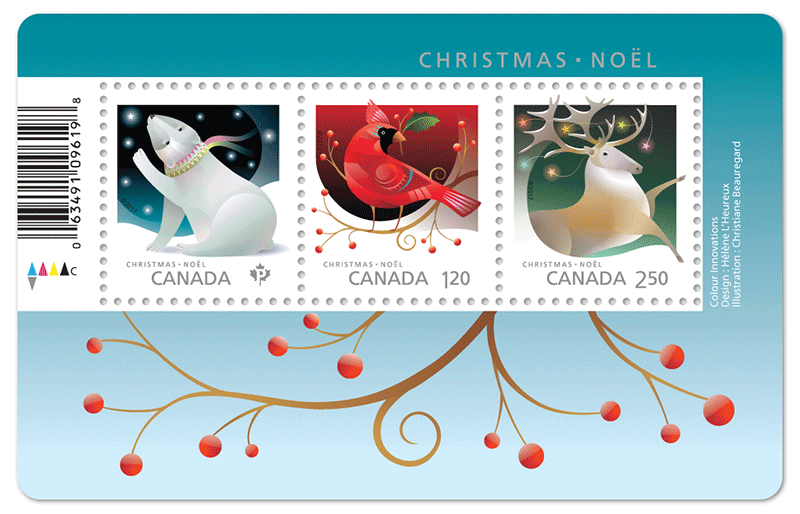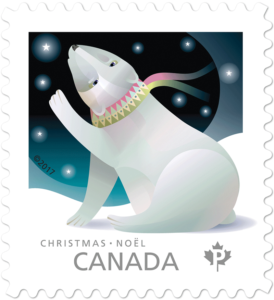 OTTAWA – Since 1964, Canadians have counted on Canada Post to dress up their holiday mail with festive stamps heralding the season. Christmas stamps have become a tradition dear to our hearts – and a joyful sign that the holidays are almost upon us. Once again this year, Canadians can make their mail merrier with their choice of stamps bearing either sacred or secular imagery.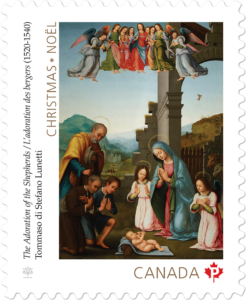 This year's sacred issue, designed by Louise Méthé, showcases The Adoration of the Shepherds, a vibrant oil-on-panel painting housed at the Art Gallery of Ontario. Attributed to Italian artist Tommaso di Stefano Lunetti (c. 1495-1564), this carefully composed masterpiece was based on Luke's gospel, in which angels announced the birth of Jesus to shepherds, who then rushed from their fields to find their newborn saviour.
The Christmas Animals stamps were designed by Hélène L'Heureux, with illustrations by Christiane Beauregard. They feature three classic Canadian creatures – a cheery polar bear (Permanent domestic rate), a brilliant red cardinal (U.S. rate), and a caribou festooned with lights (International rate) – that are sure to add a touch of festive whimsy to your holiday mail.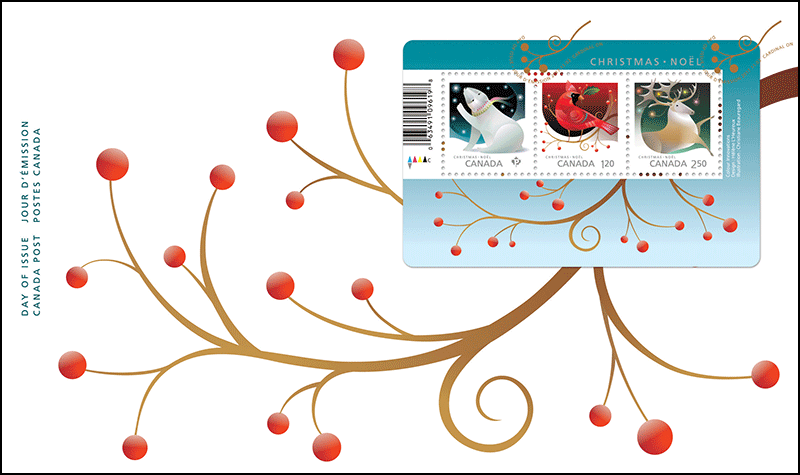 C'est le temps des Fêtes : les timbres de Noël sont maintenant en vente
Ces émissions présentent les côtés profane et religieux de la fête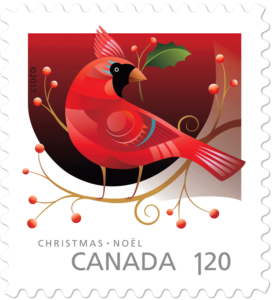 OTTAWA – Depuis 1964, les Canadiens comptent sur Postes Canada pour orner leur courrier des Fêtes de jolis timbres aux motifs symboliques. Cette tradition a séduit nos cœurs et les vignettes sont un rappel agréable de l'arrivée de Noël. Cette année encore, nous pouvons égayer nos envois de timbres consacrés à des thèmes religieux ou profane.
Le motif religieux, conçu par Louise Méthé, représente l'Adoration des bergers, huile sur toile conservée au Musée des beaux-arts de l'Ontario. Ce chef-d'œuvre expressif du peintre italien Tommaso di Stefano Lunetti (circa 1495-1564) rappelle l'évangile de Luc selon lequel les anges ont annoncé la naissance de Jésus aux bergers, qui se sont empressés de venir à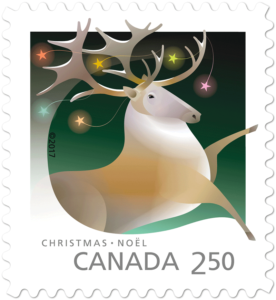 la rencontre de leur jeune sauveur.
Les figurines sur les animaux de Noël, conçues par Hélène L'Heureux, sont illustrées par Christiane Beauregard. Elles représentent trois espèces de chez nous – un ours polaire enjoué (Permanent au tarif du régime intérieur), un cardinal rouge flamboyant (tarif des envois vers les É.-U.) et un caribou tout illuminé (tarif du régime international) – qui vont sûrement ajouter un peu de fantaisie à votre courrier des Fêtes.