Stamps As Art
By John M. Hotchner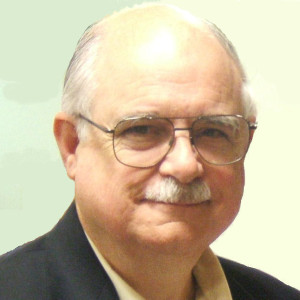 We as stamp collectors have a narrow focus on stamps. We think of them as stamps that belong in a given space in an album, rather than as miniature art works. The difference may be critical to our ability to repopularize stamp collecting.
As stamp collectors, we certainly notice and have opinions on design and general attractiveness. But we are not professional art critics. Each of us knows what he or she likes. But we come at the subject from a hard-wired view that is heavily influenced by what we grew up with in the hobby, and by what we saw as we used stamps before getting into philately.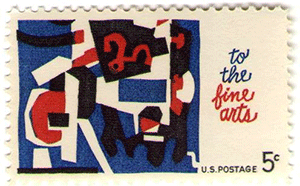 What this means is that most of us who are 50 and above long for the good old days of engraved stamps; which we think of as more intricately designed, and with ink raised off the paper that gives both a feel and a visual impression of quality. Indeed, a well-designed stamp produced by intaglio is a thing of beauty.
But this is not what I am talking about when I speak of Stamps as Art. As a percentage of our population of roughly 320 million, people with an interest in stamp collecting who have gone beyond throwing the occasional interesting stamp in a box, probably are less than half of 1%. But the figure is much, much higher for people who have enough interest in art to visit an art museum, buy prints to collect, or even buy art to decorate their homes.
How wond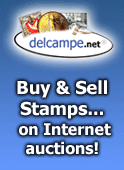 erful would it be for our hobby if even a small percentage of that much larger group could be lured into stamp collecting using as a hook, the beauty of these miniature art works. Virtually every type of art with a following in the general population can be found on many stamps. So, how do we appeal to those who love art?
I think we have to start with the fact that most people have only the sketchiest idea of what it means to be a stamp collector; and a good share of those impressions are wrong. A part of this ignorance is that many think of stamp collecting as an expensive hobby; yet art-oriented folks don't know that the form of art in which they have an interest is available for relatively pennies on the dollar, as compared to what original art, and even prints, can cost.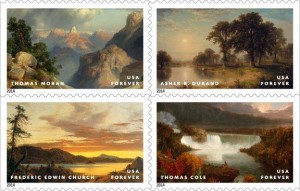 Perhaps the closest model we have within the hobby today is the people who collect Christmas subjects on stamps, especially those who collect traditional religious images which are overwhelmingly classic artworks.
A good share of these collectors don't fit the mold of the classic collector, but they love their stamps; yet without those subjects most would not be stamp collectors. But having started with the theme, many have become collectors who appreciate and are interested in stamp printing, seek varieties, like first day covers and commercial usages, bid in auctions, join clubs and societies, and come to be both stamp collectors and art appreciators. I'd also suggest that we need to think of art on stamps writ large: not just works using brush strokes, but other forms of art including sculpture, ballet, stage and screen, photography,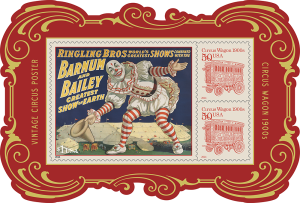 the artists themselves, and many other categories. And yes, even art produced specifically as models for stamp designs and the stamp designs themselves.
So, I will posit that one major way to improve the reach of our hobby is for those of us in it to put a great deal more emphasis on outreach to non-collectors appealing principally to their love of art and the arts — both in terms of themes, and in terms of artistic styles.
How? Here are a few ideas:
1. The USPS/CSAC might consider issuing more stamps showing artworks, and in larger formats (One thinks of the beautiful and immensely popular large French stamps releases.)
We can look for opportunities to hold rstor second-day ceremonies at institutions displaying and promoting art and the arts—especially those with large public support/volunteer groups behind them.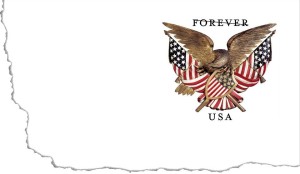 2. Let's have much more publicity by the USPS about the design process, the rejected designs, and why the design chosen was selected. As part of this effort (which stamp collectors also find fascinating), have the CSAC Design Coordinators make "YouTube" videos on their craft to circulate to art appreciation groups, and have them address conventions of appropriate groups.
3. The Postal Service, which already sells greeting cards, can expand that product line using stamp images.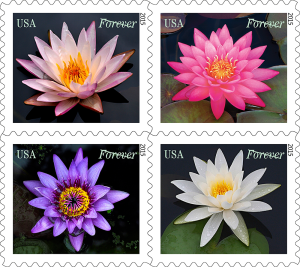 4. Hobby institutions (USPS/APS/Specialty societies focused on a design theme that includes art) can partner with art museums to present the art of philately in featured exhibits.
5. Specialty societies with a design theme that includes art also can present philately in the institutional publications of non-collecting affinity groups (e.g., American Medical Association for medical related, DAR and others for history related, religious groups for Christmas related, aeronautical groups for airplane illustrations, U.S. Naval Institute for stamps honoring naval history, ornithological groups for bird designs, etc.)

6. We can work with school art appreciation programs/teachers to include the miniature art of stamps in the curriculum, and use stamp design contests to teach elements of composition. There could even be doctoral dissertations looking into the progression of artistic style in U.S. stamps, and other art/stamps subjects.
7. Posters featuring the art of stamps can be provided by the USPS to post offices and libraries.
8. Collectors/stamp clubs can make presentations to art appreciation societies.
Production of coffee table books emphasizing different themes and art styles can be co-sponsored by a philatelic organization and an art museum.
9. We also could have more articles in the philatelic press and society journals that focus on the art of the stamp, art and the arts. This need not be every issue,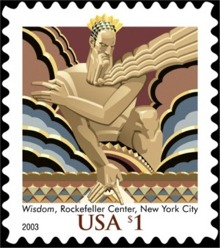 but often enough to support and encourage those whose collecting motivation is in this sector.
10. Finally, let's moderate the complaining about artistic style within the hobby. There needs to be more recognition that it is legitimate to portray a wide range of artistic style. Like what you like and ignore what you don't. Issuing broadsides against what you don't like simply leaves a poor impression of the hobby — especially among those who might get serious about it.
Blaise Pascal is quoted as saying that "All the great maxims have been written. It only remains to put them into practice." I am certain that there are more ideas that readers can think of to add to the dozen above, so let's hear from you! But all the ideas in the world remain sterile unless they are put into practice. So, I am hoping that those who can move these ideas forward will try them out, improve on them, and help us grow the hobby!
---
Should you wish to comment on this column, or have questions or ideas you would like to have explored in a future column, please write to John Hotchner, VSC Contributor, P.O. Box 1125, Falls Church, VA 22041-0125, or email, putting "VSC" in the subject line.
Or comment right here.