"Why Do You Need More Stamps?"
by John M. Hotchner
Early on, as my wife watched my stamp collection take over more and more square feet in our house, she asked the $64,000 Question: "Why do you need more stamps? You have so many already." It is a reasonable question; perhaps akin to "Why do race car drivers keep going around in circles?"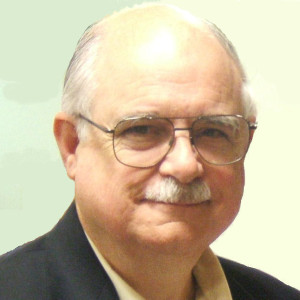 It all makes sense to the participants — and to those who enjoy the ride vicariously; but why a collector collects, and why enough is never enough, are more difficult questions. Over the years I have tried to explain my reasons for pursuing more and better stamps and covers, and it is fair to say that I have never quite hit the mark, and certainly have not been able to overcome her assumption that there is a point at which a collection is complete; somewhat like the point at which the house has enough curtains and needs no more.
It fact, collections are never complete unless the collector wants them to be. And I don't. Completeness signifies the end of collecting that particular thing, and moving on to something else — or nothing else. It is not where I want to be.
I like stamps and covers, and the discovery of new pathways of the hobby. In fact, what my wife sees as my collection — writ large — is really made up of a lot of small collections. And I like the feeling of having many philatelic balls in the air, and knowing that I can go to a bourse and be certain that I can find something new to enhance one or more of them.
I may add nothing to one collection for years, but another may grow like Topsy because I luck into a good source. Furthermore, it is not unusual to trip over something that is so interesting, it leads to yet another collecting category.
My wife and I have not buried this issue. Instead we have agreed to disagree. I've tried to compare the question to the issue of why she needs yet another pair of shoes, but it's not the same thing she says: She doesn't collect shoes for their beauty, for their story, to categorize…. She wears shoes; they have a functional value. The only things stamps are good for is mailing a letter.
So, it is time to gather in one place the six reasons (or excuses, if that is how you look at it) I've advanced for why I keep buying more stamps, ad to try to look beyond them. I think that the list makes a compelling case. But to accept that it does, requires being able to walk in my shoes, and understand the pleasures I get from the hobby.
Anyway, here goes:
One of the characteristics of Mankind is acquisitiveness. Not many can avoid it, and there are many different degrees. But it is normal. And for those born with what I like to call The Collector Gene, a specific area can start as an interest, progress to a passion, and somewhere along the line turn into an addiction. Different people may assess that hold over an individual's actions differently. I don't see my addiction to philately as a bad thing. My spouse is not so sure that my level of self-control is up to the task of keeping me within practical limits. I like to point out that unlike some, we have not had to buy a larger house, or a second home, to house the collection; though I do have to admit that the collection does get in the way of downsizing!
I buy individual stamps to complete album pages. I find it very satisfying to complete an album page. Of such little victories is life made up.
And I buy specific stamps and covers to add to exhibits. Often this is just to fill a perceived gap, but sometimes the item ads to the body of knowledge about what is being exhibited. Previously unreported significant items in an exhibit are worth their weight toward a gold medal, but it is also a wonderful feeling to know that you have advanced the frontiers of knowledge.
I buy collections because I am a passionate searcher for varieties. It is not enough to fill preprinted album pages. I am fascinated by interesting cancellations, revenue stamps, per ns, precancels, sheet markings, color varieties, misperforations, printing flaws. As often as not these are 10¢ items that dealers hardly ever stock, and the best way to find them is in old collections. (What I don't use from collections gets traded, sold or donated. Unlike some, my house is not burdened by boxes of collection remainders.)
I buy stamps and covers to write about in my various columns. Deadlines are harsh taskmasters, and finding new material is not only a necessity, but helps me to manage deadlines. Especially given the breadth and depth of U.S. philately, something new is always popping up that will with a little research to complement it, will make an interesting story.
In my old age, with all our children on their own, and our physical needs taken care of, I buy the occasional stamp or cover (unrelated to an existing collection) that I have always admired and wanted. Why? Because it pleases me!
As I reread this, there is surely an element of self-indulgence in philatelic acquisitiveness. It prompts the question, Would I be a better person if I were spending the same money on diamond earrings for my wife — or annual vacations in Paris — or simply padding the savings account? Perhaps by some measures.
But these are questions each of us has to answer for him- or herself. As for me, stamp and cover collecting is my one extravagance. I don't spend money on cigarettes, alcohol, caviar, thousand dollar suits, or the gambling tables in Atlantic City. Philately is not about acquiring mountains of money or social status — in fact to the average non-collector — it may type a collector as a bit of an odd duck.
But it lets us 'believers' slow life down, de-stress, and play in ways reminiscent of childhood. A constant stream of new 'toys' is the price of admission. No apologies.
---
Should you wish to comment on this column, or have questions or ideas you would like to have explored in a future column, please write to John Hotchner, VSC Contributor, P.O. Box 1125, Falls Church, VA 22041-0125, or email, putting "VSC" in the subject line.
Or comment right here.