from the Postal Bulletin
USA Philatelic Redesign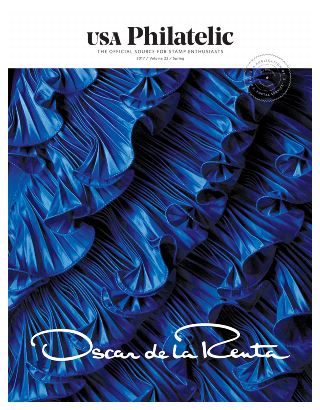 We are excited to announce the redesign of USA Philatelic, a robust vehicle that provides knowledge and personal insight into the creativity of stamps to inspire stamp collecting. Readers will now have access to exclusive background information about stamps, learn new ways to create beautiful mail, and explore new philatelic products in the Product Spotlight section.
Throughout USA Philatelic, readers will also find opportunities to enhance their experience with the USPS® Augmented Reality (AR) app. By scanning the page with the USPS AR icon, readers will discover interesting information about stamps and products, or gain a glimpse of the first-day-of-issue stamp ceremony — and that's just the beginning of the USA Philatelic transformation!
We have distributed the USA Philatelic spring edition (SKU 00000014) to Postal Retail Units nationwide, and additional copies can be requested through eBuy2 by searching for the appropriate SKU number. The Material Distribution Center will fill all orders.
Customers who are interested in receiving a free issue should call 800-STAMP-24 or go to www.usps.com/philatelic to add themselves to the USA Philatelic subscription listing.