by Lloyd A. de Vries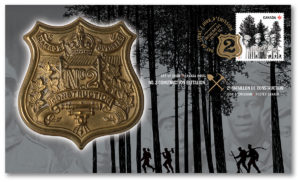 Although Canada Post produces its own cachets, such as the one shown on the right, it is possible for individuals to submit their own covers.
However, there are some notable differences from how the U.S. Postal Service services customers' own FDCs.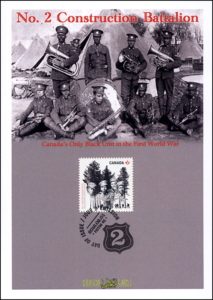 On the left is shown a Dragon Card produced by me for the same issue and submitted to Canada Post for servicing.
Like the USPS, Canada Post gives collectors (servicers) a 60-day grace period, and sufficient postage must be affixed to meet current mailing rates. If the FDCs are being returned in another envelope, that means the first-class domestic rate. If the FDCs are being mailed individually, then the current rates prevail.
All FDCs for servicing, however, are submitted to the FDC canceling unit at The National Philatelic Center, 1-133 Church Street, Antigonish, NS B2G 2R8, not to the first-day cities.
There is a charge for all cancellations: 15 cents if the stamp or stamps are already affixed, 20 cents if the stamp or stamps need to be affixed (plus the cost of the stamps), and Canada Post will even supply an uncacheted envelope, for 25 cents plus the price of the stamps. Several sizes of envelopes are available, too.
Canada Post will not cancel covers that "bear foreign postage or previous cancellations." That means no combination FDCs with another country's stamps, such as the 1999 U.S. Star Trek stamp (Sc. 3188e). Earlier Canadian stamps are acceptable for combos.
However, a dual-canceled U.S./Canada FDC is possible, if the Canadian stamps and cancel are applied first. That was easy with several months between the Star Trek stamps. Some planning is required, however, if the U.S. stamp is issued first or on the same day.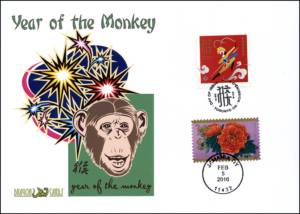 Canada strongly prefers that its stamps be in the traditional upper right corner, but is flexible.
Canada Post produces its own cacheted FDCs, and they are quite attractive. Amateur cachetmakers intending their FDCs for sale will be competing against professionals. Also, the "OFDC," as they're called, often have cancellation varieties that are not available to private servicers. The gold postmark for No. 2 Construction Battalion was only available on the official FDC, shown in the illustration. These OFDCs are produced and serviced by another unit of Canada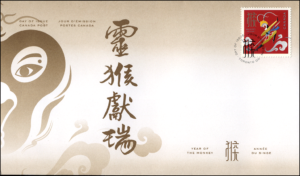 Post.
There is no minimum number that must be submitted, and no difference in procedures between dealers and individuals. All orders must be paid by credit card, which takes care of currency conversion. Currently, the Canadian dollar is around 80 percent of the U.S. dollar.