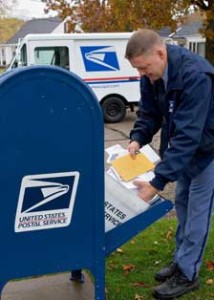 Call it the "stealth rate hike." With little fanfare, The cost to mail a letter within the U.S. is going up two cents on January 22, 2017, just as the U.S. Postal Service requested in October. The Postal Regulatory Commission allowed the increase without action or announcement because it fell within the rate of inflation.
Not all consumer rates, however, are going up. The additional-ounce charge will remain at 21¢. So will the "nonmachineable surcharge," the fee for odd-shaped pieces of mail, such as greeting cards.The postcard rate will remain 34¢. The international one-ounce rate will still be $1.15.
The base price for a "flat" (large envelope that is flexible enough to bend more than a half inch and less than three-quarters of an inch thick) goes up four cents, to 98¢, but, again, the additional ounce is 21¢.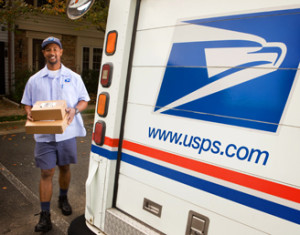 First-class parcels (not bendable or thicker than 3/4 of an inch or both) are both more complicated and less. Four ounces or less are now $2.67. Additional ounces in parcels go from 19¢ to 18¢, so five-ounce parcel is now $2.85 and a six-ounce one is $3.03, both more than before January 22nd. A seven-ounce parcel (or anything between 6.1 and 7.0 ounces) is the same before and after the rate change, $3.21, and above that weight, prices are actually cheaper under the new structure.
Priority Mail and Priority Mail Express (previously called "Express Mail" and still called that by most customers and clerks) are considered commercial shipping products in competition with companies like United Parcel Service and Federal Express, and so don't require PRC approval or adherence to inflation rates.
The base price for Priority Mail (a flat-rate envelope) will go up 20¢ to $6.65. The basic flat-rate Express Mail rate will be $23.75.