Who Started You on Your Philatelic Path?
by John M. Hotchner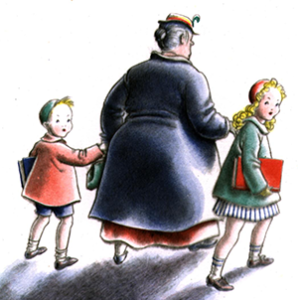 A friend reminiscing as he leaves the hobby due to serious medical issues recently wrote about his start as a stamp collector 65 years ago: "When I was eleven, my Dad left us, and we were transported from a major city to a relatively remote rural farming community, where my maternal grandparents took in my mother, younger brother and me.
"To say that going from the city to the farm was under-stimulating in many ways would be an understatement, but I had the great good fortune of seeing an ad I think from Kenmore, or H.E. Harris for a whole envelope of postage stamps from around the world.…for a dime. Off went my dime, and I waited impatiently for the stamps.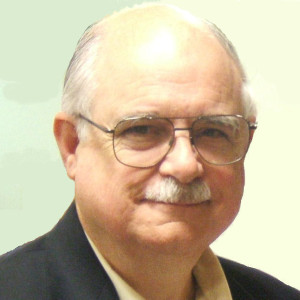 "Our tiny place had a general store, and in the store a small post office. We were P.O. Box 15. I haunted the post office daily, and the postmaster caught on. After my stamps came, I sent off other dimes and quarters (my weekly allowance) for more…and more…and, well, I guess I never quit until today.
"The postmaster introduced me to Mr. Stone, a World War II refugee from England, who had settled for some unknown reason in our town. When Mr. Stone discovered my interest in stamps, he invited me to his home. It was a marvel of strange baking smells, and he and his daughter introduced me to scones and tarts and the art of drinking 'real' English tea.
"He would bring out boxes of stamps, and as we sat at the dining room table, he would pick up his funny little tweezers (tongs, of course), and comment on every stamp: where it came from, the history at the time in that particular country, who the people were on the stamps, etc. And then, wonder of wonders, he would start a pile of stamps for me there on the table and if I could identify the country, the stamp was mine! I had died and gone to philatelic heaven!
"And that was how it started for me. Stamps were my window to the world, and I eventually got to see in person many of the sights that had only been on stamps for me until then. I would go on for many decades, collecting, accumulating, sorting, saving, and even writing about stamps.
"I wish I could thank Mr. Stone for what he did for me in my restricted life. But maybe he knew anyway.
"Don't know the purpose of this little tale, but feeling nostalgic about it today, and just wanted someone else to know how I got my start in stamps."
With the electronics of today, kids no matter how rural their location, need never be "under-stimulated", and therein lies the problem we have in bringing new collectors to the hobby. There are simply too many alternative activities for young people to get involved in. They don't engage with stamp collecting because there is no void to fill any more. And beyond that, if introduced to stamps, many kids find it boring because there is little immediate pay off. They find the electronics more stimulating.
Yet, some do have a brush with the hobby—usually because of a connection to another collector—and it takes hold. And there are younger collectors—just not in the numbers we used to see.
I suspect that the ways that people come to the hobby these days are more varied as at least half the collectors I meet seem to have 'joined up' as adults even though they had no experience with the hobby as children.
We have spoken here before about the need to pass the hobby from one generation to the next by mentoring, and my friend's experience is a good example of that. But I believe we need to learn from other models too. And for that reason, I would like to invite the readers of U.S. Stamp News to tell me about how YOU got started in the hobby. My hope is that you will share experiences that might help us today to bring new people into the hobby.
The reason is not, as some would have us believe, solely that we need to assure there will be collectors to buy our stamps when we 'age out'. Rather, it is that stamp collecting is a wonderful hobby with many benefits for the collector in terms of relaxation, enjoyment, learning, fulfilling the need most of us have for organization, and so much more. In other words, I view it as a kindness to a fellow human being to get them involved in the hobby. I don't care if they choose to collect something that I collect, or sail off into the sunset with something entirely different, so long as they are bitten by the bug, and discover the wonders of the hobby.
Increasingly, I think it is people approaching retirement age that are our best cohort for recruiting. This does not mean that youth should be ignored. There are already a wide range of youth outreach programs, including some innovative efforts through the electronic media of which they are so fond. But we have done less in the realm of outreach to adults who suddenly find themselves with time on their hands once their working life has come to an end.
And there is even less outreach to young professionals who might be convinced to dabble in the hobby even before retirement as a means of reducing the stresses of career-building and family-raising.
I want to know what worked to bring you into the hobby. What were your first experiences with stamps? How and by whom were you introduced? What were your first perceptions of the hobby? What got you to stick with it? What do you see as its benefits, or drawbacks?
There is no suggested length for your thoughts. Leave your omments right here.