Photographs from Korean War Medal of Honor First Day Ceremony
July 26, 2014, Arlington National Cemetery
These photographs are by Daniel Afzal of the U.S. Postal Service.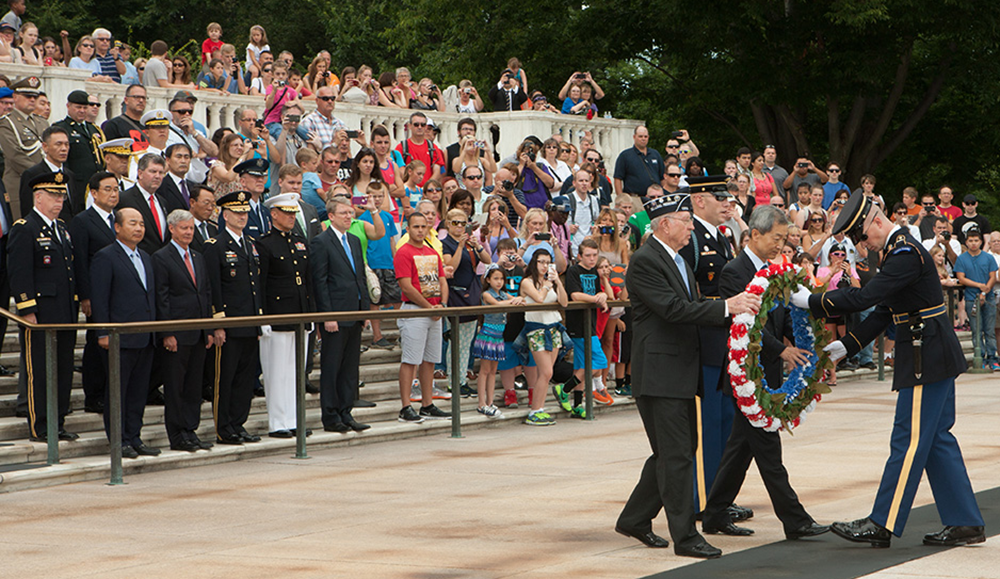 Before the first day ceremony, Larry Kinard, President, Korean War Veterans Association and The honorable Kim Jung Hoon, Representative of National Assembly of the Republic of Korea, lay a wreath.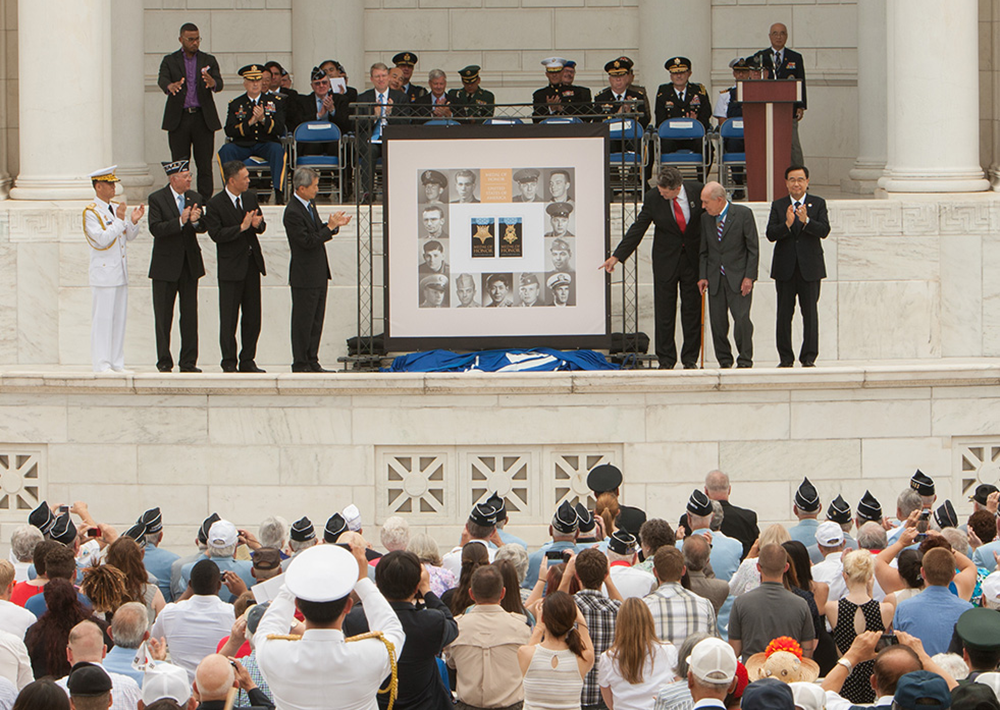 After the unveiling of the stamps, Postmaster General Patrick Donahoe points out to Captain Thomas J. Hudner, Jr. the Medal of Honor recipient's portrait (bottom right hand corner) on the blowup. Hudner is one of nine living Medal of Honor recipients from the Korean War. Thirteen are shown in the stamp booklet, but four passed away before the stamps could be issued.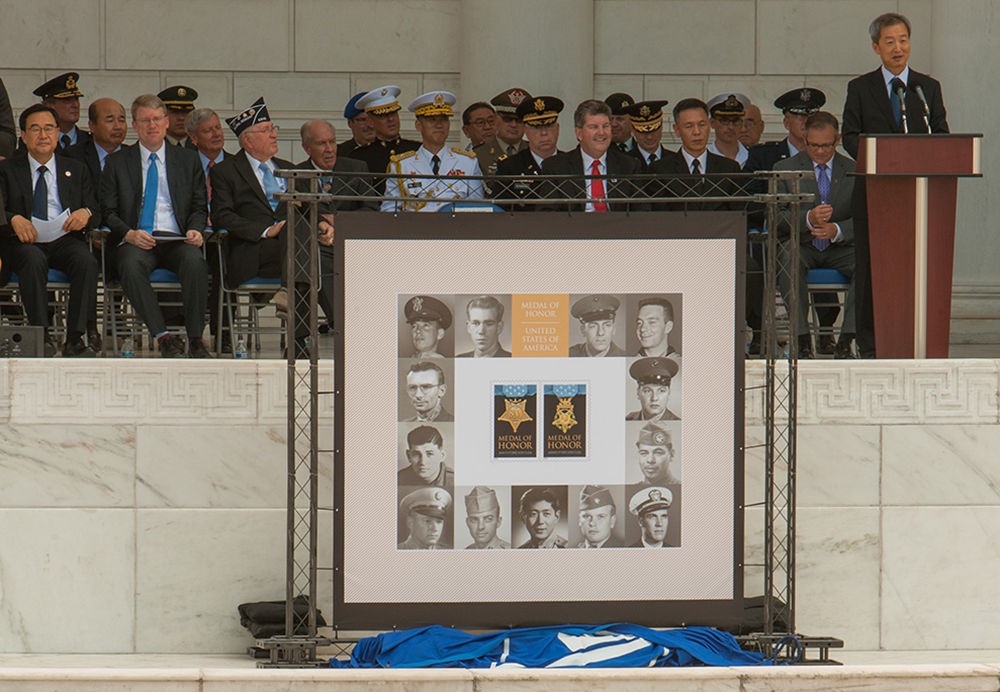 His Excellency Ahn Ho-young, Ambassador of the Republic of Korea to the United States of America, speaks during the first day ceremony.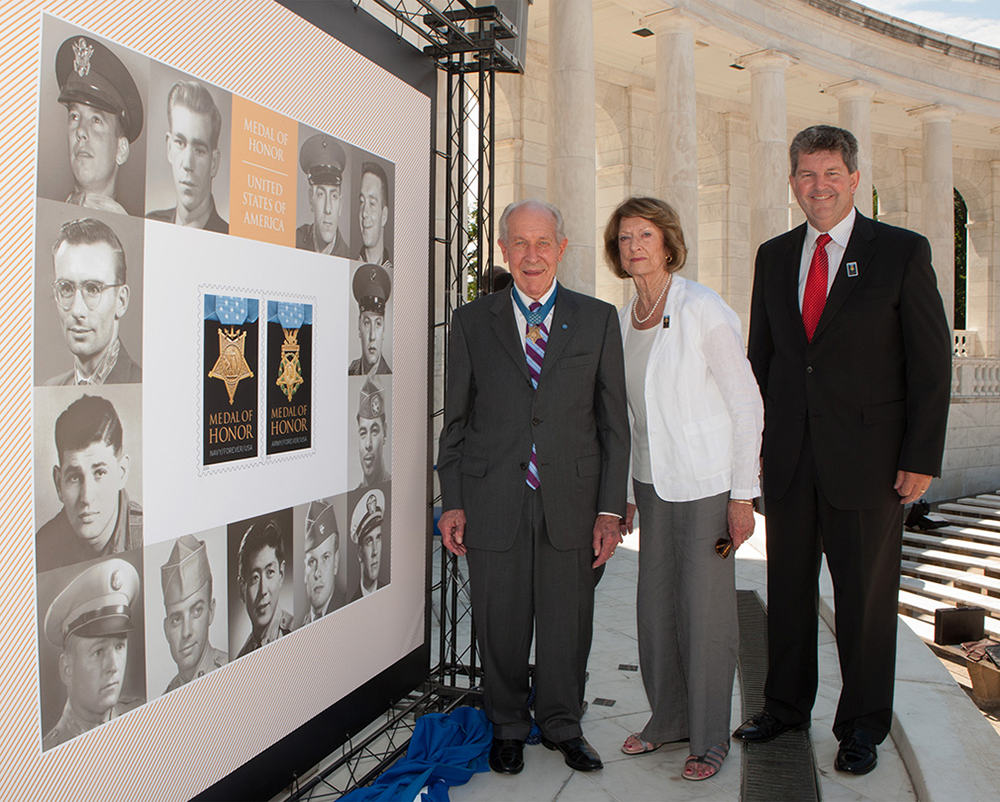 Postmaster General Donahoe with Hudner and his wife Georgea.
Details about the stamps can be found here.
These photographs are by Mark Saunders of the USPS: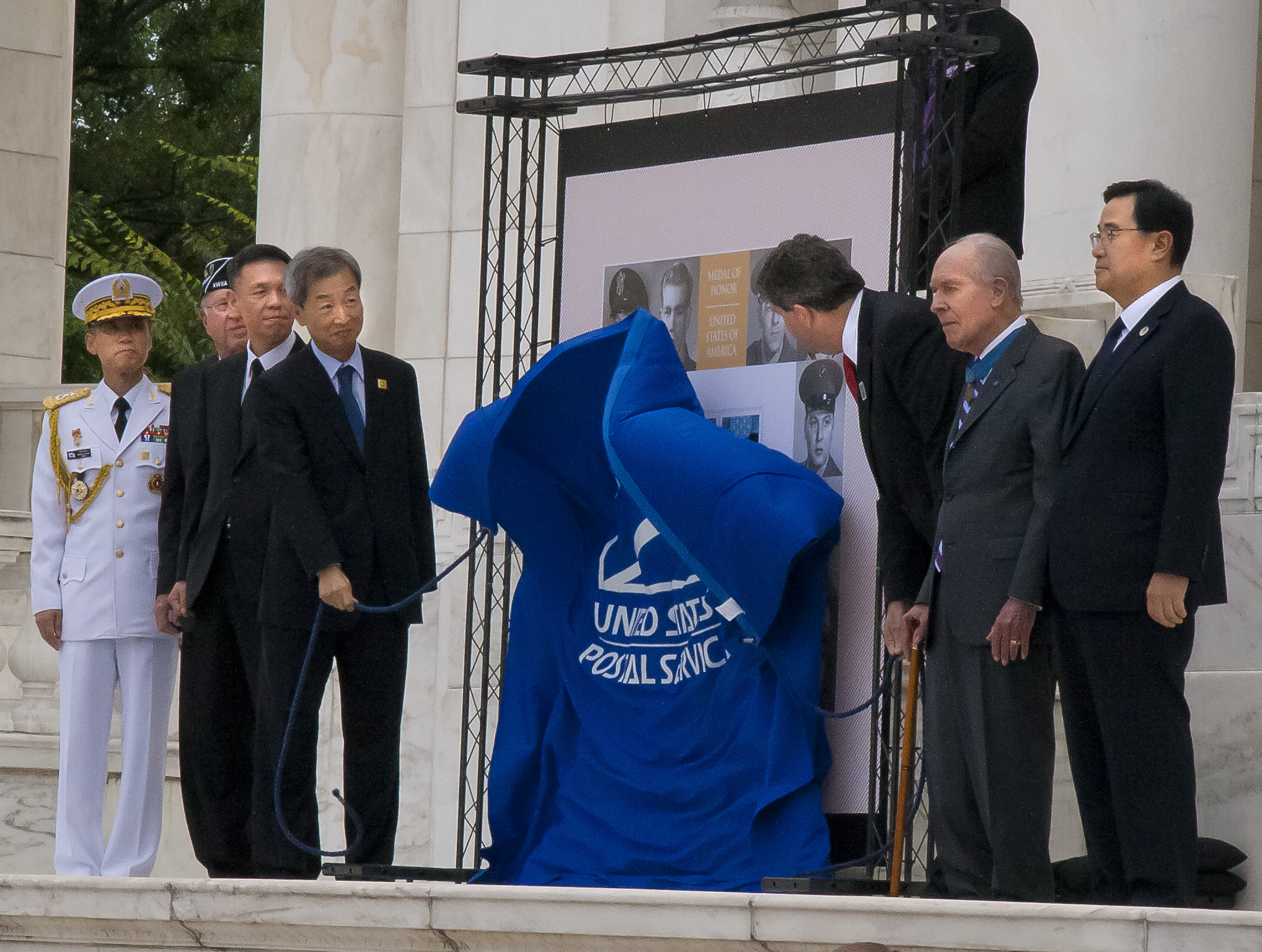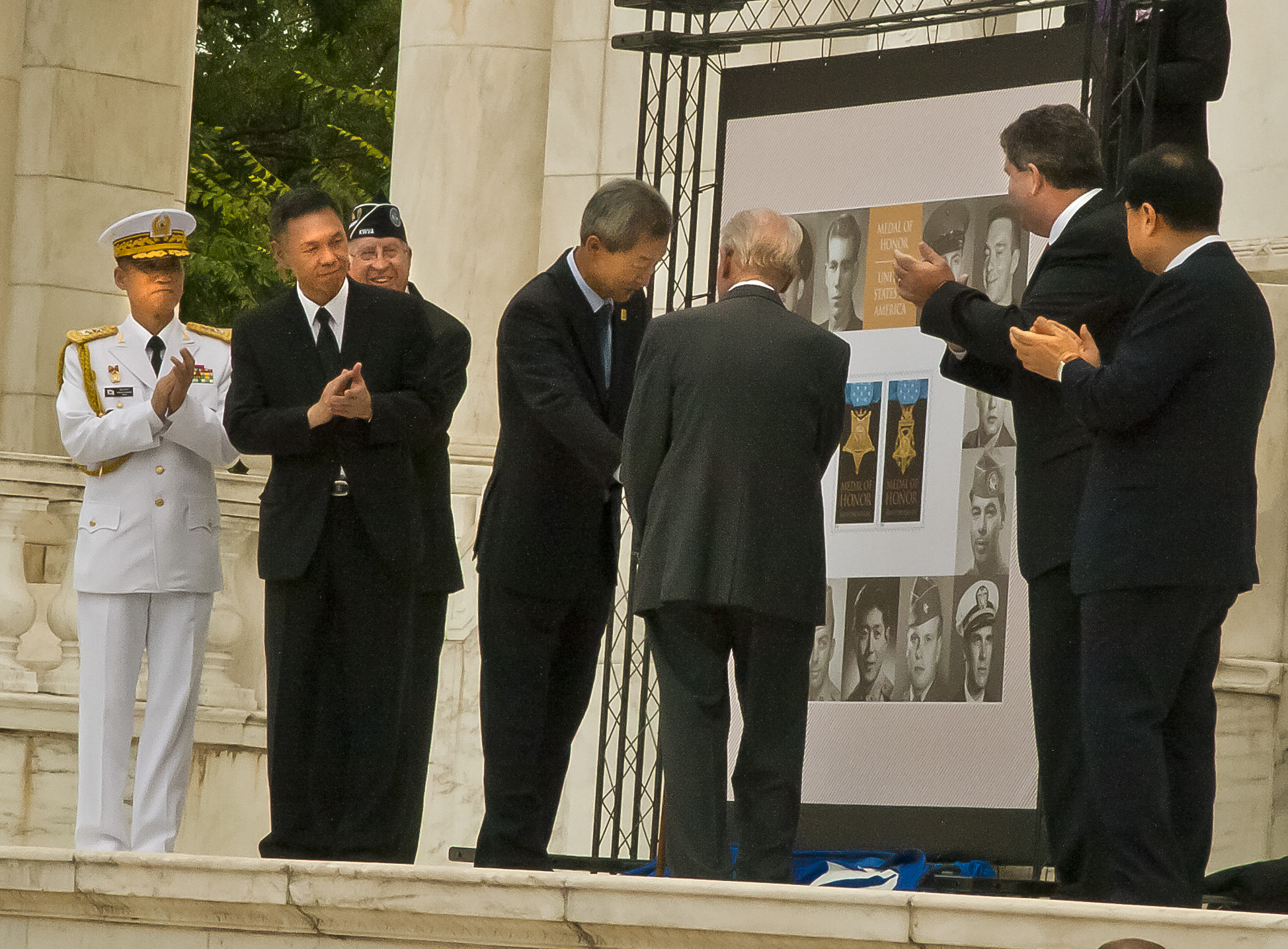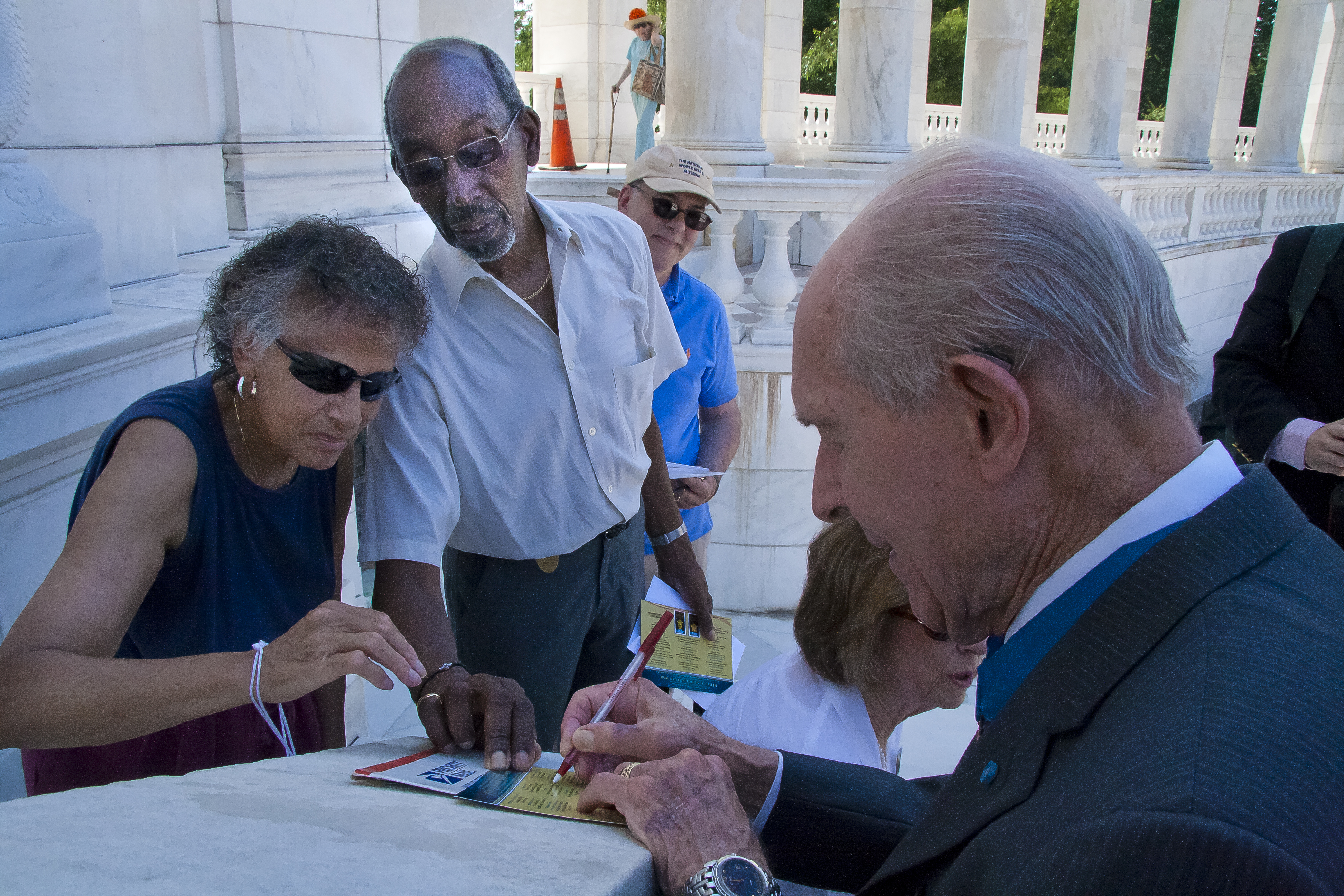 Capt. Thomas J. Hudner, Jr., of Concord, Mass., signed autographs after the ceremony. Mark spent some time before the ceremony with Capt. Hudner, the only living recipient who attended the ceremony: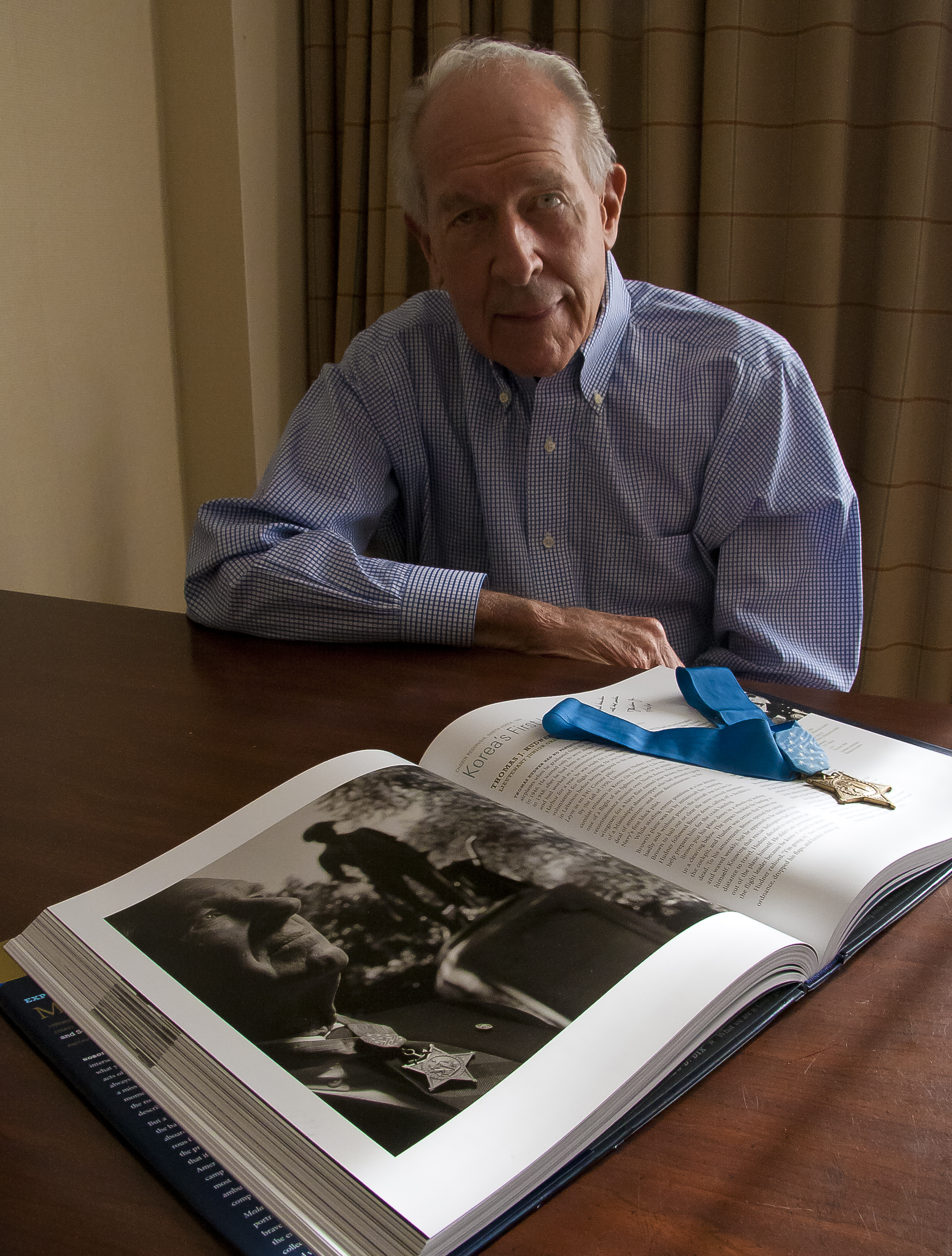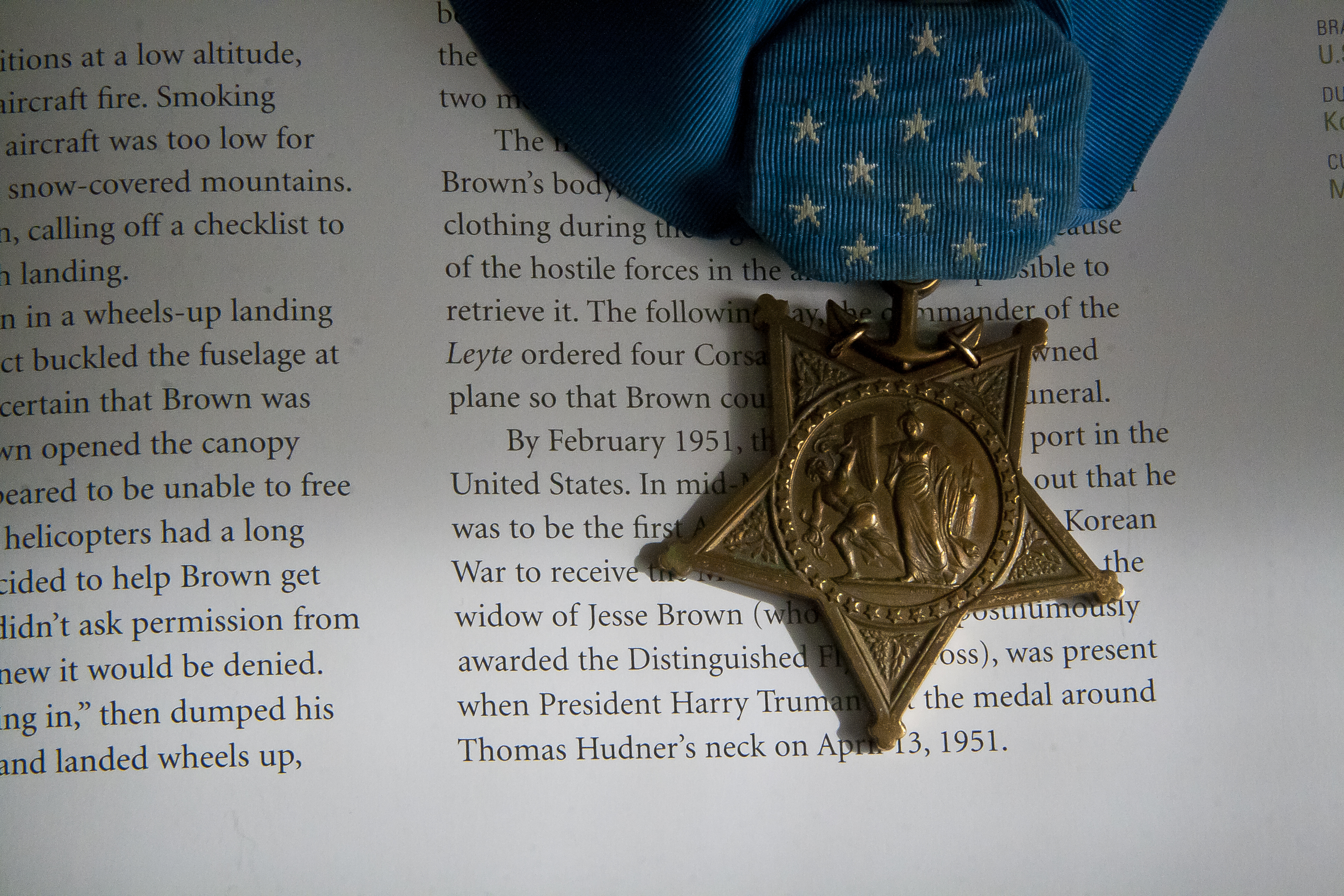 (Look at the last line of text in the book, and you can see Hudner's name.)