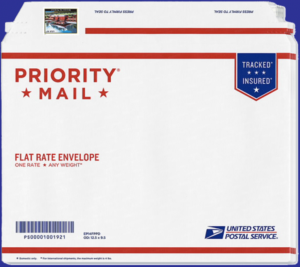 The U.S. Postal Service confirms to The Virtual Stamp Club that there is a Priority Mail stamped-envelope with the design of the new Priority Mail stamp.
The envelope can only be order via Stamp Fulfillment Services (USPS.com or 1-800-STAMP-24) in packs of 5, 10 and 25. The ordering page is here.
232805 Pack of 5, $33.50
232810 Pack of 10, $67.00
232825 Pack of 25, $167.50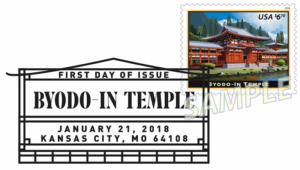 The envelope with the same first-day pictorial cancellation as for the stamp (shown on the left here) can also be ordered from SFS, at this page. A single copy is $7.14. The order number is 232816.