Updated December 21st:
As Lefty Dundee indicates in the "First Look" discussion, it appears this issue will have a tie-in with Florida Atlantic University's Harbor Branch Ocean Discovery Center.
From the USPS:
Bioluminescent Life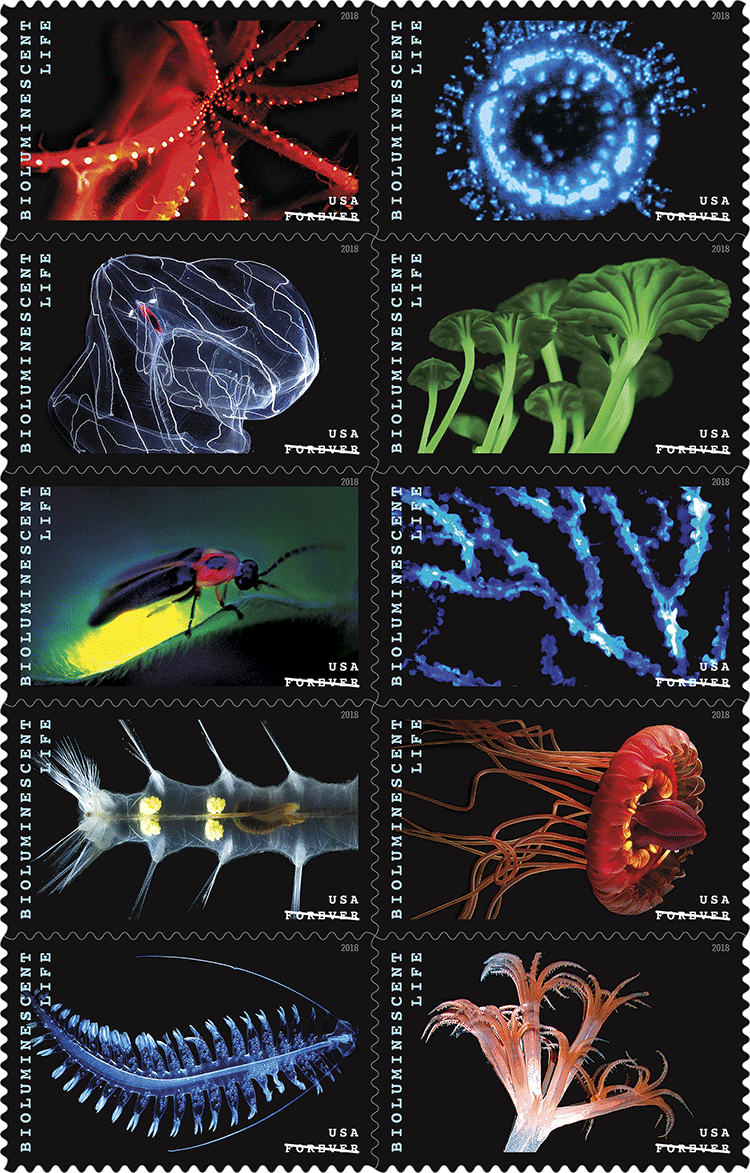 This issuance celebrates the phenomenon of bioluminescence — the ability of some species to glow — with a pane of 20 stamps featuring 10 life-forms that create their own light.
These stamps will be issued February 22nd in Fort Pierce, Florida, with a first-day ceremony.