Updated March 13th: The USPS says this stamp will be issued May 23rd in Concord, MA.
From the USPS, November 22nd, 2016: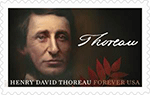 With his personal example of simple living, his criticism of materialism and the questions he raises about the place of the individual in society and humanity's role in the natural world, Henry David Thoreau (1817-1862) continues to inspire readers. For 26 months, Thoreau lived in a one-room house on a lake just outside his hometown of Concord, MA, writing prolifically while farming, reading, thinking, taking long walks and observing nature around him. "Walden," the 1854 book he wrote about his experience, still holds the attention of readers by blending elements of numerous genres to create a complex, eclectic and unique work. Art director Greg Breeding designed this stamp with original art by Sam Weber.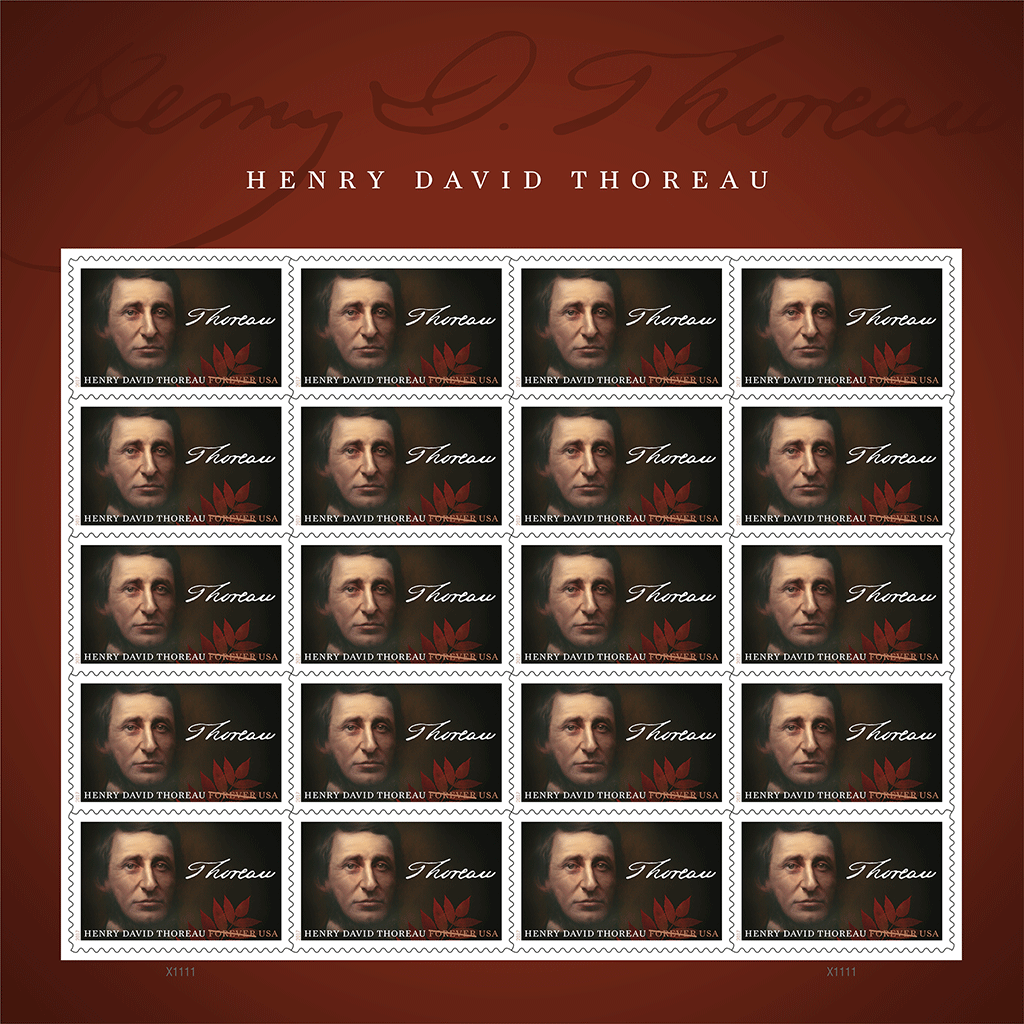 Comment:
The USPS honored Thoreau in 1967: