PRODUCT RANGE AT A GLANCE
Miniature Sheet: £6.04
First Day Cover: £7.67
First Day Envelope: 30p
Stamp Sheet Souvenir:£7.67
Presentation Pack: £6.55
Set of 7 Stamp Cards:£3.15
REASON & INSPIRATION
Featuring six endearing animal characters that thanks to special die cutting will wrap around an envelope or cling on to a postcard, these are perfect for adorning a piece of mail and making someone smile before they have even open the envelope. The Presentation Pack containing the Miniature Sheet will particularly make a great gift.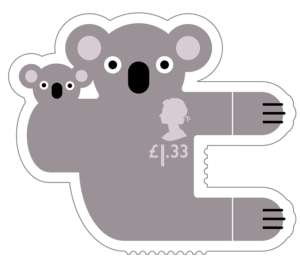 Andrew Ross who designed the stamps was challenged to devise interactive stamps that particularly appealed to children and encouraged them to brighten up their letters and cards. He wanted to 'push the envelope' whilst working within the constraints of the technical requirements around postage stamps including the need for them to be easily read by Royal Mail's sorting machines. He came up with the idea of engaging, friendly and fun animal characters that could 'cling' to the top or side of envelopes. He wanted to create a variety of shapes and colours to generate interest but was mindful that each character had to sit comfortably alongside each other and have a degree of consistency so that they clearly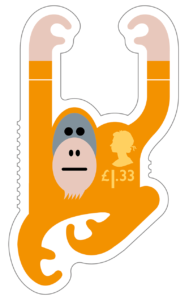 looked like they were part of a set.
MINIATURE SHEET IN DETAIL
Price: £6.04 • Code: MZ116
The Miniature Sheet comprises six Special Stamps of mixed values, with each featuring a lovable animal that can be wrapped around a letter or card, specifically, from left to right:
Woodpecker- 1st Class
Snake – 1st Class
Chimpanzee – £1.05
Bat – £1.05
Orangutan – £1.33
Koala- £1.33
Miniature Sheet Technical details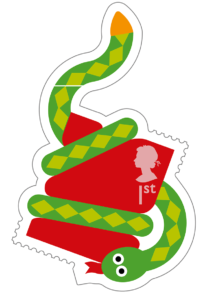 Number of stamps: Six
Value of Stamps: 2 x First Class, 2 x £1.05 & 2 x £1.33
Design: Osborne Ross
Stamp Illustrations: Andrew Ross
Products Design: Magpie Studio with paper-cut scenes by Owen Gildersleeve"
Miniature sheet size 192mm x 74mm
Stamp Format: Various
Stamp Size: Various
Printer: International Security Printers
Print Process: Lithography
Perforations: Various
Phosphor: All over
Gum: Self-adhesive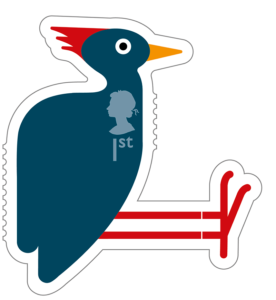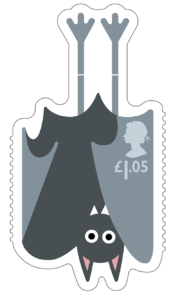 First Day Covers: