by Lloyd A. de Vries
Manager, The Virtual Stamp Club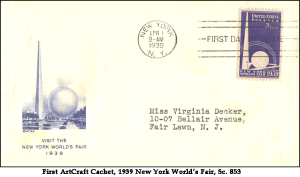 The 1939 New York World's Fair stamps was the first ArtCraft cachet.
The 2015 Geometric Snowflakes was the last.
In January 2016, Washington Stamp Exchange "concluded that the decreasing volume of sales could no longer sustain the high costs of production."
Each modern ArtCraft cachet required two printing processes, applied in different facilities: The color was lithography, the lettering was engraving.
Engraved printing is expensive, but "We like the engraved look," Washington Press president Mike August, told The Virtual Stamp Club in a 2014 interview. "It's a signature of what we've produced for 75 years."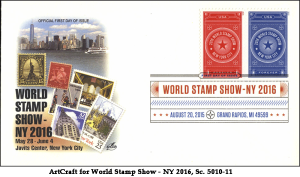 "We certainly want to maintain that connection with our heritage and our legacy," added co-owner Tim Devaney. "It began with engraving, we still use engraving as an integral part of our product."
Founder Leo August (Tim Devaney's father-in-law) first began producing cachets in the late 1920s for flight covers, when the Newark Chamber of Commerce and city government didn't want to be bothered with collector requests. By the early 1930s, brother Sam (Michael's father) had joined the business and WSE had branched out to include first day covers under the trade name "WSE" and others.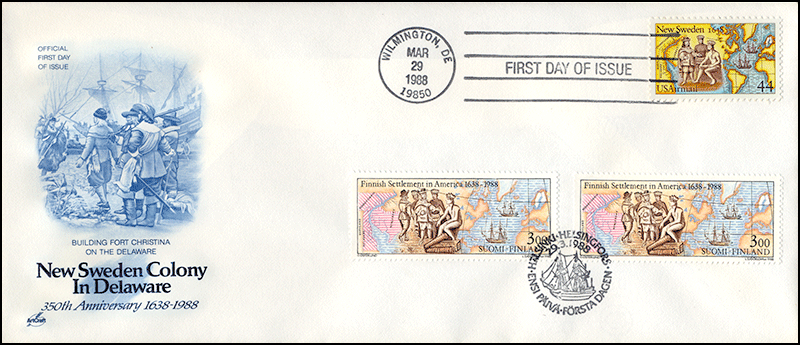 In a 1973 interview for the American First Day Cover Society archives, the brother told interviewer Curtis Patterson they couldn't afford to license the use of the fair's symbols, the Trylon and Perisphere.
However, Woodbury Engraving, which specialized in engraved stationery for businesses and had been printing envelopes for WSE, did have the rights to use the symbols, and ArtCraft was able to use the Woodbury design shown here.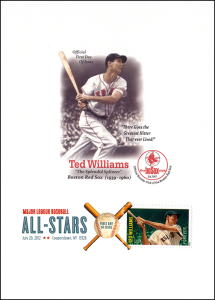 Woodbury printed every ArtCraft cachet from that first issue through the West Point issue in 2001 (Sc. 3560).
ArtCraft wasn't the first commercially-produced FDC cachet, and there are arguments whether it lasted longer than any other. However, it was certainly the longest ever produced by the same family or company.
ArtCraft was one of the few cachetmakers producing designs for every U.S. issue and also possibly the only one still selling unserviced cacheted envelopes. Both were available individually or through subscriptions.
VSC has been told that FDC dealer Marilyn Nowak is taking over the subscriptions, using cachets produced by Panda Cachets, owned by Rollin Berger. Berger confirmed online that he is producing cachets for at least two companies formerly served by ArtCraft.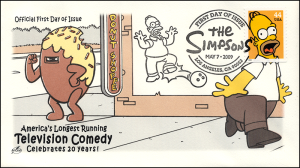 The January announcement only affects ArtCraft Cachets for new issues. "Contrary to rumors currently circulating, Washington Press [the publishing arm of Washington Stamp Exchange] is not going out of business," Devaney told The VSC in e-mail. The press release amplified that, saying that the company would continue to sell back issues, stamps and other collectibles, and produce White Ace stamp albums and StampMount mounts.
But no more new issue FDCs.
"Our conclusion was that producing new ArtCraft first day covers had been a burden on our resources for a several years and that we could not continue to do this," Michael August posted online.
• • •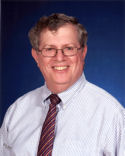 Thoughts:
ArtCraft was, in some ways, the victim of its own success. WSE did such a good job of selling the serviced and unserviced FDCs, both to collectors and to mass marketers, that they became common. Every first day cover collection had or had had some. Dealers offered pennies on the dollar for them, knowing there would be more available whenever they wanted them. Experienced collectors skipped them, knowing there would be more available whenever they wanted them.
There were probably other factors at work: The U.S. Postal Service is issuing more "face-different" stamps than ever, and more sets: 20 Harry Potter, 10 "A Charlie Brown Christmas," 10 Songbirds, 8 Vintage Circus Posters, 20 Pets in 2016 and so on. ArtCraft had a commitment to produce a cachet for every U.S. issue.
The Postal Service also hasn't been as forthcoming with advance information about new issues in recent years. For many cachetmakers, that means rushing cachet design development and production. It can add to the expenses for a commercial concern.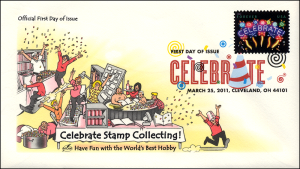 More and more U.S. new issues (and those of other countries) depict commercial properties, such as celebrities, cartoon characters, and other pop culture. Their likenesses and sometimes even names should not be used without obtaining (i.e., buying) a license. Most collectors, especially non-philatelists, don't want a generic design, they want to see Han Solo or Professor Dumbledore or 1948 Ford F-1 pickup or whatever. An individual cachetmaker producing a few dozen FDCs might get away with violating a copyright; a commercial entity producing thousands is more of a target.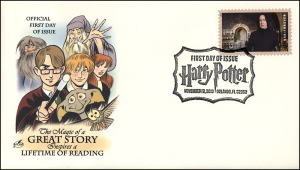 ArtCraft was also slow to adopt color. Collectors began to favor hand-painted and –colored cachets or those produced using color inkjet computer printers.
And finally, ArtCraft may also have been hiding its light under a bushel. Those of us who saw ArtCraft's current cachets at Americover 2014 were amazed at how good they were. Yet the company's ads in First Days and elsewhere featured very small pictures of recent FDCs — easy to skip over or miss.
Like many FDC collectors upon hearing this news, I feel a little guilty: I could have, perhaps should have, subscribed to ArtCraft after seeing its work at Americover 2014. But I'm not sure it would have made a difference.