How to Collect the Presidentials of 1938-1954?
by John M. Hotchner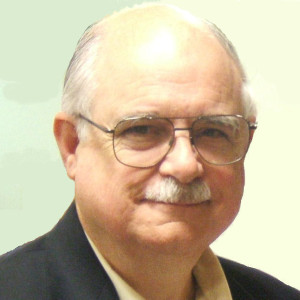 A friend recently told me he had accumulated quite a lot of Presidential Series material, and was thinking about what to do with it. He knew of my interest in the issue, and asked me "How do you collect the area? I want to get my material organized and developed into a collection. But I sure don't want to start out on too grand a scale, and be overwhelmed — or worse, lose interest."
He also suggested that I turn my response into an article, and I'm happy to oblige. First, let's acknowledge that this is not an issue for most U.S. collectors. Most of us are pleased to have one Very Fine-or-better mint example of each value and/or one lightly cancelled used example. But over time, many of us acquire a few covers, maybe some color varieties and precancels, and the idea occurs to us that ratcheting up the challenge level might be fun.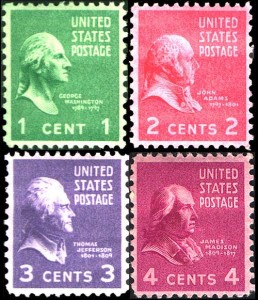 Keep in mind that the Prexies (as they are often called), despite being 78 years young, are relatively modern by collecting standards. Thus, they combine — for 90% of the material — ease of availability with reasonable prices.
Still, a lot of people have gotten involved in "Prexie" collecting in the last 20 years (and the Liberty series after that, and Prominent American, Great Americans, etc.) So, the best material is going up in price, and the scarcer items are getting harder to locate. If you really want to get in on the ground floor of a collecting area, pick one of the more recent definitive series and start gathering material now.
But, back to the Prexies: There are three formats: the sheet stamps from 1/2¢ to $5, the coil stamps of two types (horizontal coils from 1¢ to 10¢; vertical coils from 1¢ to 3¢), and 1¢, 2¢ and 3¢ booklet panes.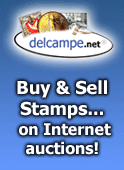 One approach to the Prexies is to specialize in the coils or the booklet panes. Of the available covers from the period, I would estimate that less than 5% are usages of coils or booklet pane singles or multiples. But the stamps themselves can be a challenge; especially if you enjoy plate number collecting. Miscuts of coils and booklet panes abound, and they are relatively inexpensive as used plate singles and even as mint miscut panes with a part of a plate number. For the 3¢ booklet pane there are 63 different plate numbers that can be found. The 3¢ horizontal coil has 224 plate numbers; while the four values (1¢, 1-1/2¢, 2¢ and 3¢) have a total of only ten plates for all.
There are also various booklet covers for different size booklets, and leader and end strips for coils.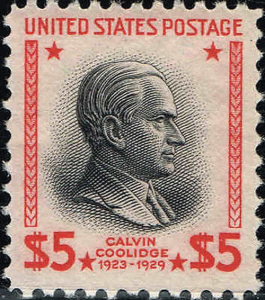 Regarding the sheet stamps, meaningful subdivisions include the following possibilities:
One or more specific values, or for higher values that were less utilized, in groups such as the 11¢-14¢, or the dollar values. Of course it is possible to add the coils and booklet pane stamps to a specific value collection, too. (The dollar values have an extra dimension as they are bicolors, and thus have registration problems that result in the portrait being registered high and low, to left and to right with respect to the frames).
If you collect a specific value or group of values, you will need to look for varieties such as the following:
a.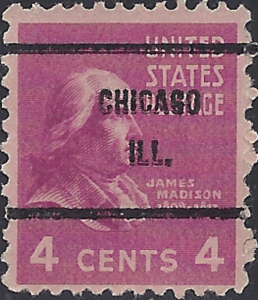 Precancels — both Bureau-printed (in the high hundreds of locations), and locally-printed (in the thousands of locations).
b. Perfins — the punched holes inside stamp designs that were meant to discourage employees of companies and non-profits from stealing the stamps intended for business use.
c. Socked-on-the-nose cancellations that can be focused on locations or dates.
d. EFOs, including color varieties, wet/ dry printings, misperfs, imperfs, counterfeits, plate varieties, rejection markings, double papers/paper splices, ghost plate numbers, thin papers, and more.
e. Plate numbers — used singles, or mint plate blocks — trying to get one of each number, or matched sets showing all sheet locations.
f. Canal Zone overprints on the 1/2¢ and 1-1/2¢.
You can add any or all of these to a collection by value, or make a specialty out of any one of these, or combine them in unusual ways. For example, I collect precancelled plate singles, and perfin EFOs (doubled, missing, inverted, etc.).
And if this is not enough to whet your appetite, going into the covers arena can be fun. In this realm are
Any of the above on cover, by value or groups of values, or by location.
The range of services available, from various classes of mail to Air Mail, Special Delivery, Registered, Insured, Postage Due, Special Handling, and more.
Solo uses for each stamp in the set.
How rates for services changed over the course of the 16 years from 1938 to 1954. This is especially challenging with International Air Mail
The progress of WWII as shown by mail sent to and from servicemen and women.
The dangers of transportation of the mails as shown by wreck and crash mail (air, ship, train, mail trucks, etc.)
A wide range of cachets on First Day Covers, including a second set of FDCs for Prexie stamps perforated by the new Electric Eye process (as shown on the right; three varieties on one FDC). The conversion took place from 1938 to 1942, and included three types of new marginal markings and plate number locations.
Auxiliary markings on Prexie covers showing difficulties and delays in delivery of the mail.
The wide range of commemorative and informative slogan cancellations that were used in the Prexie period.
The Prexies on envelopes with thousands of different patriotic cachets used during the Second World War.
A consequence of getting involved in specialties like the Presidentials is the need for information to explain the things you have found, and to inform your search for new material. Essential to every Prexie collector is the book by Roland Rustad, titled The Prexies, released by the United States Stamp Society (USSS) in 1994. Happily, it is still available from the USSS Executive Secretary, PO Box 6634, Katy, TX 77491-6634 for $24 to members, and $30 to non-members, postpaid.
The USSS is also an excellent resource, and its $25 annual membership fee is well worth the cost. Among its active committees is one devoted to the Presidential series, chaired by Jeffrey Shapiro, PO Box 3211, Fayville, MA 01745-3211.
There are also several other national specialty societies that can be helpful in learning about Prexie material; among them the Auxiliary Markings Club, the Precancel Stamp Society, the Perfins Club, the EFO Collectors' Club, and the Wreck and Crash Mail Society.
Collectors are sometimes a bit alarmed by the idea of leaving the safety of the printed album page and digging deeper into some aspect of U.S. philately. Let me assure you that the enjoyment of doing so is worth the effort, and there are lots of collectors accessible through the societies noted above, who will be delighted to help you navigate the challenges.
---
Should you wish to comment on this column, or have questions or ideas you would like to have explored in a future column, please write to John Hotchner, VSC Contributor, P.O. Box 1125, Falls Church, VA 22041-0125, or email, putting "VSC" in the subject line.
Or comment right here.