Trying Something New — The Benefits of Getting Outside Your Comfort Zone
by John M. Hotchner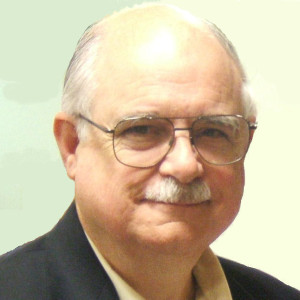 Stamp collecting is for most of us something that has grown to be distinctly within our comfort zone. That after all is its purpose, right? A refuge from the daily grind — A haven from the base of Maslow's pyramid/hierarchy of needs, worrying about such things as breathing, food, water, employment security, the family, health, getting the roof fixed, etc.
And yet, comfort can be our enemy in the sense that sometimes, comfortable activities morph into dullness if they lack an element of challenge; and once you have filled 75% of the spaces in your album, and can't afford much of what you are missing, the challenge tends to slip away.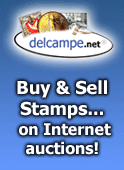 At its most elemental, the answer to this is to simply start working on a new interest. A U.S. collector might delve into the Washington-Franklin series of 1908-1922, which has always seemed especially interesting with its multiple watermarks, perforations, die types, printing formats, etc. Or, another collector could venture into a specialized collection of space-related stamps: the errors and varieties, uses on cover, covers commemorating various events in the evolution of the space program, and more.
But there is another path. What I'd like to propose is that you consider stretching yourself — trying something that is perhaps counter-intuitive, something you recognize is a bit out of your comfort zone. In doing so, you can not only banish the dullness, but you can discover and exercise new skills that have lain dormant just waiting to be discovered. Mainly, as I will describe, this means going out into the multi-faceted world of philately and getting involved! Yes, it can be risky to do this. Not every one will agree with your opinions and ideas. Not everyone will take to the essential you, and you may trip over an occasional person you wish you had never met.
But the upside is that you will be challenged, and you will find new ways of enjoying your hobby and gaining from it. What am I talking about? Here is a short list:
Join a local stamp club and enjoy the sharing of information about stamps and hobby resources with others; who, if they don't collect precisely what you do, at least understand the challenges of finding new material, using a catalog and finding the right blank pages for your album. This also offers the chance of connecting with others who might become trading partners, and putting together group visits to nearby stamp shows, which most collectors find enjoyable once they have been introduced to the show scene.
Serve. One step up from simply joining a club is to be active as a committee worker, chair, or even as an officer of the club. It is a truism that 5% of the club's members do the work for all the rest to enjoy the benefits of the club. And the result is that there are never enough willing workers, and anyone who will help is welcomed with open arms. If you have never done anything like this before, not a problem. The jobs are manageable in scope, and allow for learning on the job; often from others who have had the job before. And this is one of those areas where you can exercise talents you didn't know you had in a relatively low stress atmosphere.
Club By Mail. If you would prefer to do your stamp clubbing by mail and Internet rather than in person, join a national society. We have listed the ones that cover U.S. subjects on page 18 of this issue, but you can find many more that cover virtually every facet of worldwide stamp and cover collecting by going to the American Philatelic Society's website: www.stamps.org ? and finding the listing of affiliates. Incidentally, every stamp collector should be a Member of America's Stamp Club, the APS. The benefits in collecting resources are huge, and the monthly magazine will inform and expand your horizons. National clubs also need willing workers and officers. Once you have become familiar with what the club's services are, you too can be part of the activities.
Be A Writer. Be it in a national publication like USSN or a society quarterly, or your stamp club's newsletter, articles (be they short or long) about your special interests, your favorite finds, puzzles you are trying to solve, and lessons you have learned, are eagerly sought by editors. You don't need to be a professional writer. Philatelic periodicals are low stress. Editors are oriented to help new writers put across their message(s), and are happy to work with you. And it is a wonderful way to connect with others who share your interests and have both material and information that will contribute to your enjoyment of the hobby.
Be A Talker. If you are comfortable with public speaking, and you belong to a garden club, a church group, have kids in a school that welcomes parent participation, are a member of a professional group (doctors, lawyers, real estate agents, etc.), you can be an ambassador for our hobby by showing stamps that relate to their interests, with some points on the joys of the hobby from your experience.
Do A Display. Public speaking may not be your thing, but you can still be an ambassador by putting a few pages from your album(s), or specially prepared pages, up in your local library, school, post office, law firm, or doctor's office. The stamps you use can relate to the reason the office exists, or can match up with a current event, such as space exploration, elections, national garden month, or cancer awareness. The subjects are limitless. One page of your display can be used to tell viewers how to get involved with the hobby: when and where your local club meets, how to find the American Philatelic Society on the Internet, the dates and location of stamp shows in your area, etc.
Try Exhibiting. This is not for everyone as there is no other stage in philately where you actually invite others to evaluate the work you have done; which is to create a philatelic story illustrated by stamps and/or covers. Because of the judging aspect it is often difficult to get people to realize that the hardest part is getting started. Once you have decided that exhibiting is something you can and would like to do, there are lots of resources, starting with the website of the target="new">American Association of Philatelic Exhibitors? Many of AAPE's members like to work with newcomers to help them do their first exhibit, and seeing your efforts in an exhibit frame is a payoff that will give you a great deal of pleasure. And, if you prefer, you can opt for your exhibits to be non-competitive, so that you don't even need to worry about the judging.
The point of all of this is that there are a great many ways to make the hobby more interesting. Some may involve moving out of your comfort zone, but the rewards can be immense in discovering new aspects of the hobby, new talents in yourself, and often, deep friendships with people with whom you have common interests. And in many of these activities you will also be helping to bring new stamp collectors into the fold; helping to assure the future of the hobby we all love.
---
Should you wish to comment on this column, or have questions or ideas you would like to have explored in a future column, please write to John Hotchner, VSC Contributor, P.O. Box 1125, Falls Church, VA 22041-0125, or email, putting "VSC" in the subject line.
Or comment right here.