VSC columnist John Hotchner wrote recently that stamp collectors should "lighten up" and have more fun.
"Stamp collecting is supposed to be fun, a respite from the serious matters that make up our normal day-to-day. Part of that fun is humor"
I've always enjoyed humorous first day covers, and I thought I'd share a few in my collection with you. They're not all knee-slappers; some just bring a smile to my face, and hopefully, yours, too.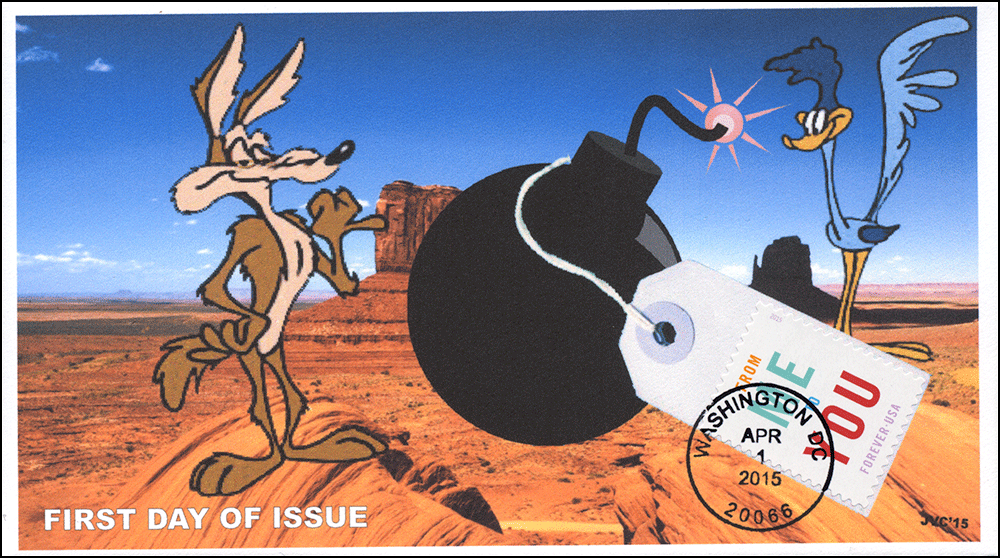 Many collectors were less than impressed with the 2015 "From Me To You" stamp design, which obviously came from the Acme Stamp Design Co. Cachetmaker John Colasanti put his disdain into this cachet.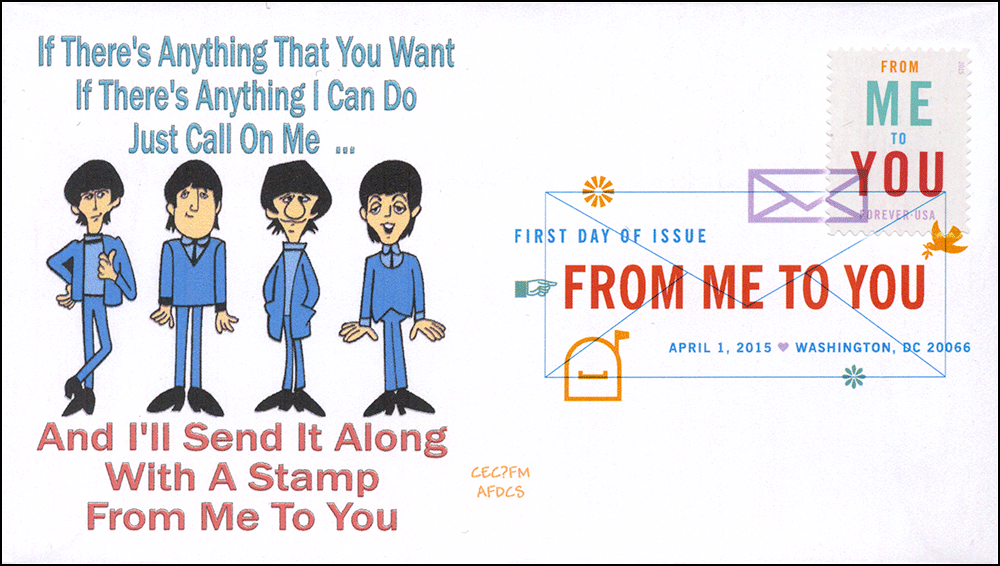 Cachetmaker Cuv Evanson picked up on the "inspiration" for the issue's name.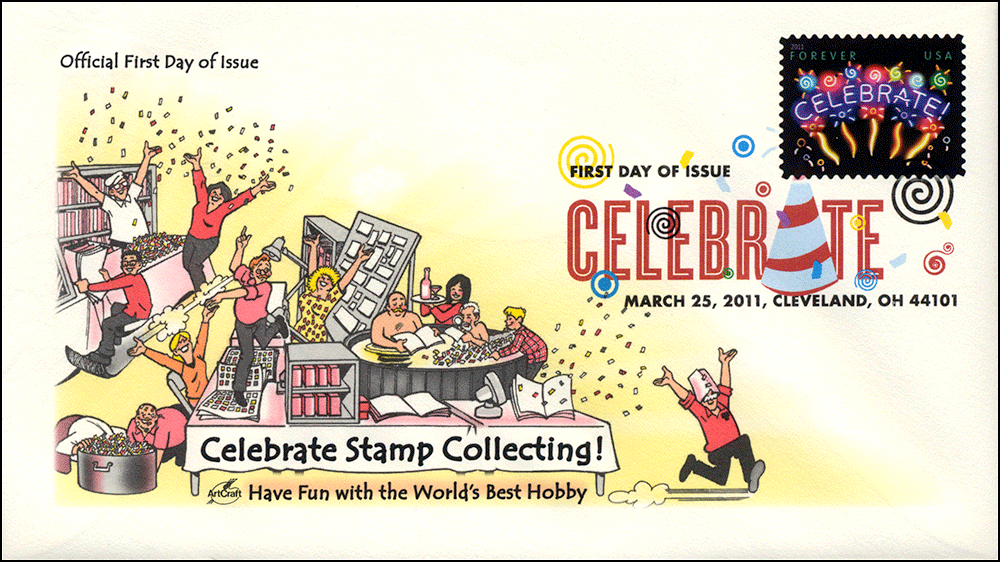 Look carefully at some of the over-the-top philatelic activities depicted in this ArtCraft cachet. "From ArtCraft? The 76-year-old Great Gray Lady of cachetmakers?" That alone makes me smile.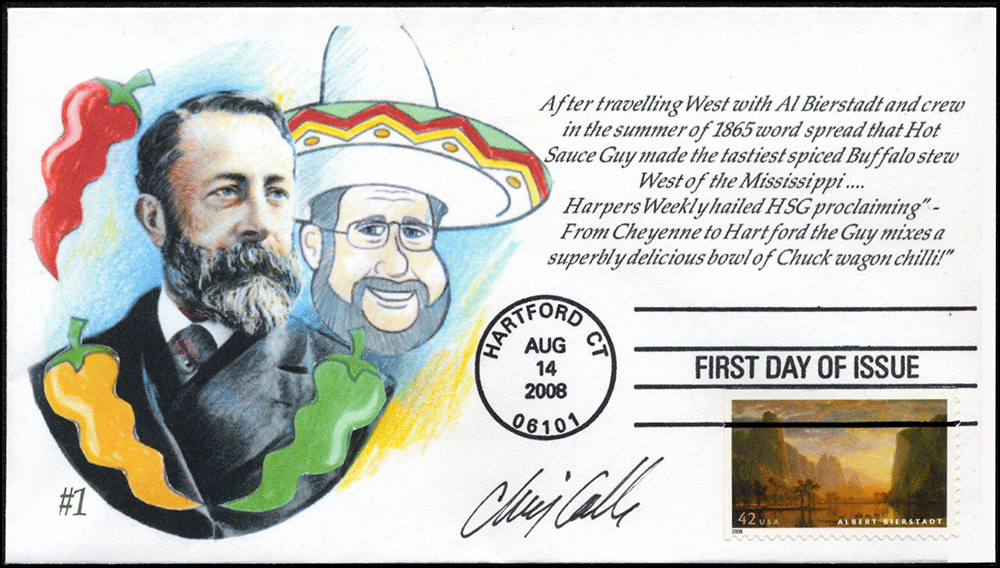 One of those men in this cachet is popular philatelic columnist Wayne Youngblood. It's part of a long-running inside joke among a group of about a dozen philatelists who attend most of the American Philatelic Society-sponsored shows. (Wayne shows this FDC in his article on hot peppers on stamps in the May issue of American Philatelist.)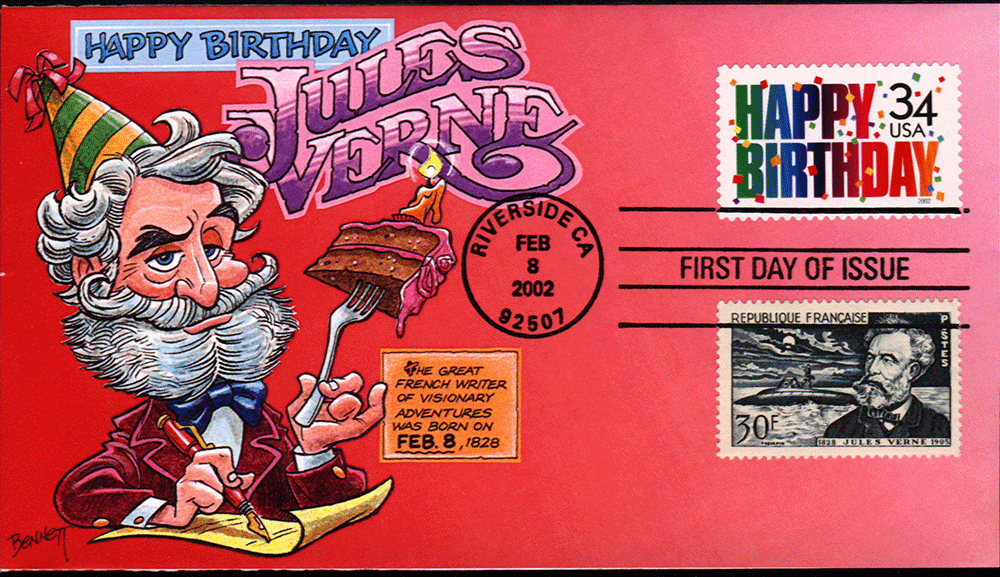 I don't think professional animated cartoonist Dave Bennett has ever created a cachet that wasn't whimsical. His homage to Jules Verne is one of the few without an anthropomorphic bird or animal (unless you count the bird perched on Jules' birthday cake).
Sometimes the humor is provided by the object that becomes the FDC. Like many FDCs, this one came in the mail — just the order was reversed.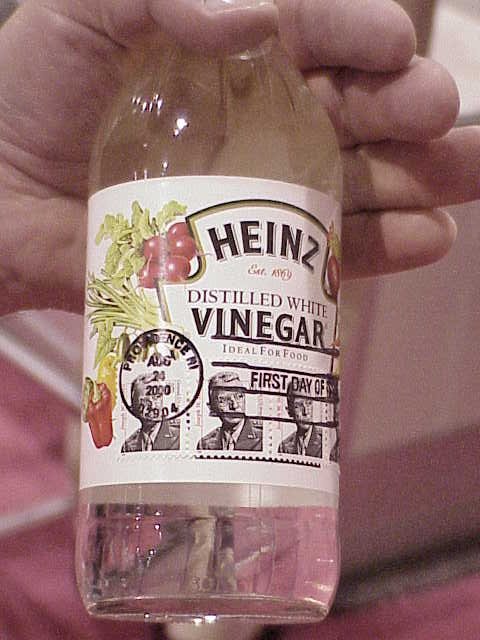 Gen. Joseph Stilwell was nicknamed "Vinegar Joe."


Then-Linn's associate editor Jay Bigalke went to a tropical island for a first day ceremony, and couldn't resist sending some of us a note in a bottle — with first-day postmark, of course.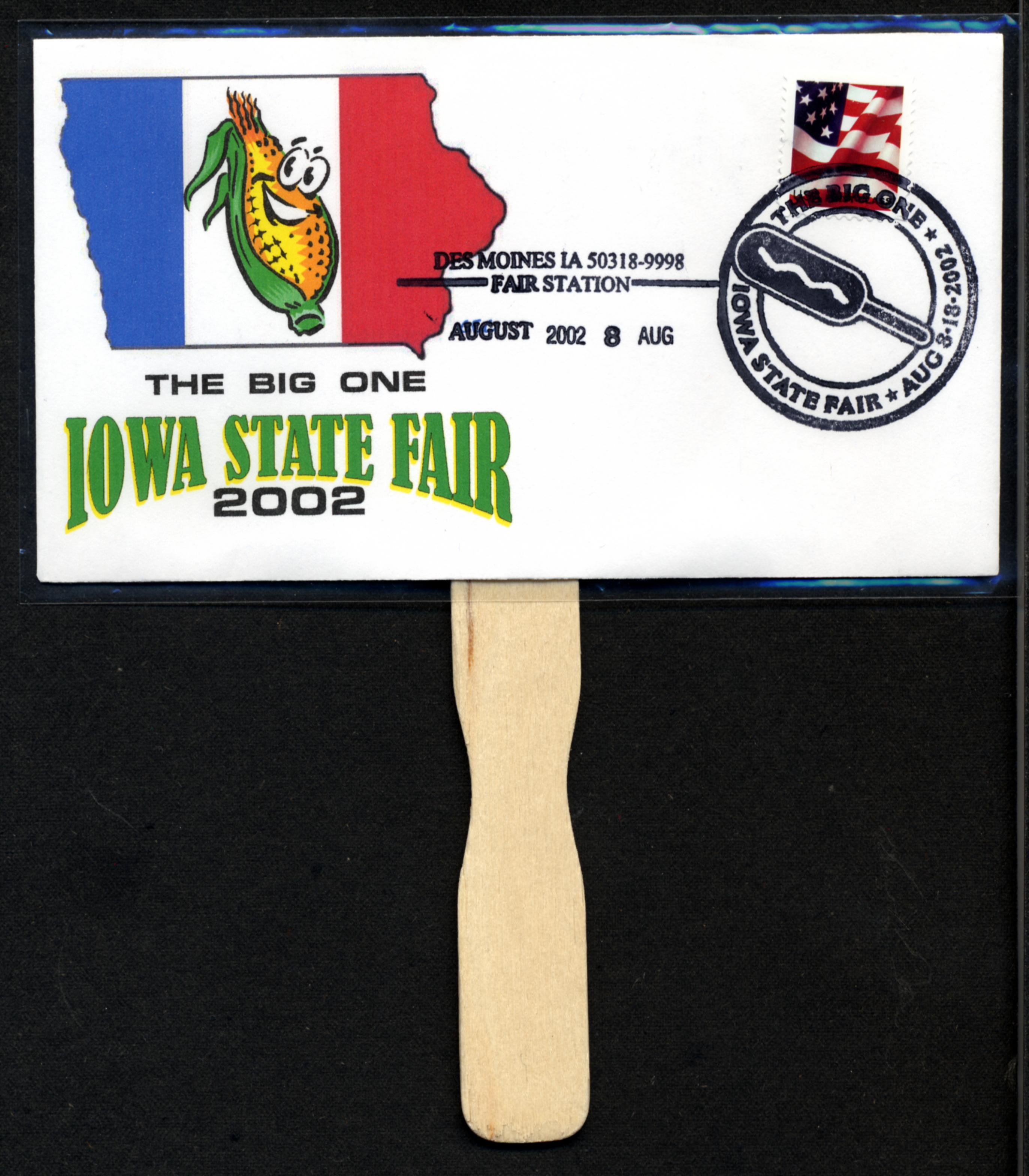 Cuv Evanson's good friend and fellow cachetmaker Pete McClure noticed everything at his state fair was served on a stick — ice cream, hot dogs, spaghetti — and figured, "Why not?" (And, yes, this one isn't a first day cover.)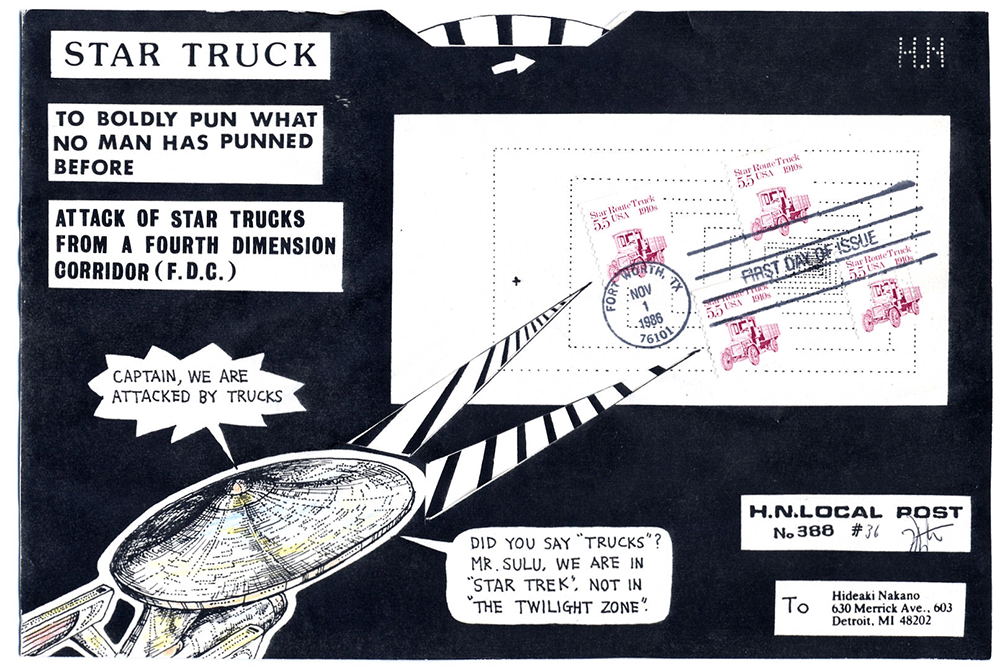 Hideaki Nakano has a wicked sense of humor (see the next entry) that is often off-the-wall. By the way, I used this FDC as an illustration for a column in Stamp Collector newspaper, back in the day when we had to send the actual covers for illustration. I didn't get it back right away. My editor told me later that the staff had considered keeping it and, if I asked, telling me it was lost in the mail.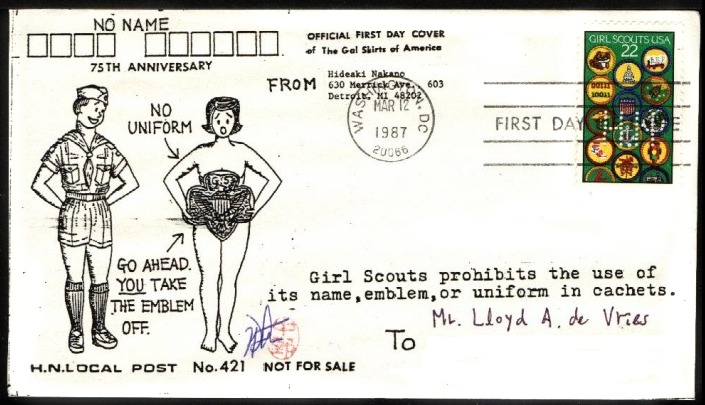 In 1987, the Girl Scouts USA warned cachetmakers not to use the name of the organization of its logo/emblem or face cutoff of their Girl Scout cookies or something. Hideaki took the dare.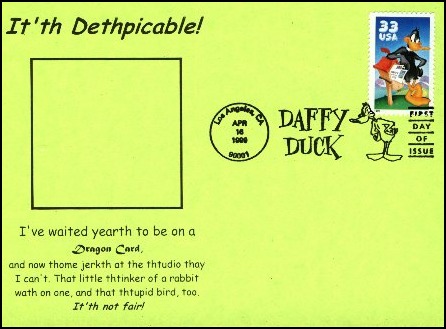 My own entry into intellectual property-generated sarcasm came about after Warner Bros. and I had a falling out over my Tweety and Sylvester design. Warners yanked my license. (It helpth… sorry, helps if you read the text out loud.) To this day, if you buy one of these Cards, I will throw in a Daffy Duck sticker that you might want to put in the empty box. But I won't affix it for you, because that would be infringing on the Looney Tunes copyright.