First Day Cover Collecting Includes Fascinating Byways
by John M. Hotchner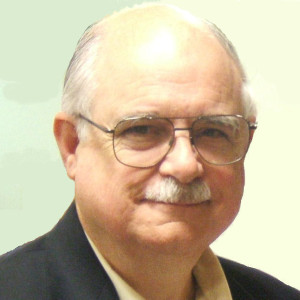 As a kid I sent off for First Day Covers (FDCs) of new issues, and was thrilled when cancelled covers arrived in the mailbox. And then, for whatever reason I can't recall, I turned up my nose and dropped FDCs as a collecting area. It was foolish of me to do that — perhaps influenced by the mantra among experienced collectors that FDCs were only for beginners.
What I didn't realize at the time was the rich diversity of First Day Covers. They actually go back to the 19th century, when a stamp might have been used on a known first day of release, but there was no organized first day ceremony, and no organization keeping track. Stamps were placed on sale at post offices as received and the result is that the Scott U.S. Specialized Catalogue generally lists Earliest Documented Use (EDU) dates in this era rather than first days.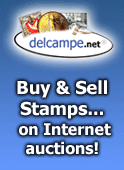 It is a sport among collectors of 19th century U.S. stamps to find covers or socked-on-the-nose stamps that push the EDU dates further back than the Scott listing. There are also a good many EDUs listed for the first 20+ years of the 20th century, as it seems that only commemoratives had stated first days until the coming of the 1922 Fourth Bureau Issue definitives. By this time, there were many collectors of FDCs, but the only identifier was the cancellation date. If you didn't know what to look for, you could easily miss the significance of a FDC.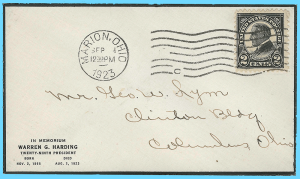 That all changed when George W. Linn, the founder of Linn's Stamp News, added text to the covers he prepared for the issuance of the perf 11 flat-plate Warren G. Harding Memorial stamp (Scott 610), released on September 1, 1923, shortly after the death-in-office of the president. As shown here, his covers had black mourning bands and the words "In Memoriam, Warren G. Harding, Twenty-Sixth President, Born Nov. 2, 1865 Died August 7, 1923." These covers exist in several different sizes.
That changed the playing field. Text or illustrations on a first day cover have come to be called "cachets," and cachetmakers sold their creations; competing to create the most popular art. Some collectors chose a cachetmaker and tried to get every one of his or her covers for their first days. Other collectors rejected this new fad, and stayed with the plain cancelled cover. It is estimated that until about 1936, the majority of FDCs were of the uncacheted type, and virtually all were addressed and actually went through the mail.
In 1937, the now familiar "First Day of Issue" cancellation was used for the first time on the 3¢ stamp commemorating the Northwest Ordinance of 1787 (Scott 795). This is a curiosity as a significant percentage of FDCs dating back to this time — some would say a majority — have not actually been cancelled on the first day. The requester generally has had up to 30 days after issuance to send in cacheted covers to have the stamp and first day cancel added.
Although it has developed that there are standard printed cachets that are most often encountered, ArtCraft being most often seen, many other cachetmakers have had long, or shorter runs producing their unique art. Often printed in small quantities, and sometimes hand drawn in even smaller quantities, FDC collectors of today often enjoy collecting the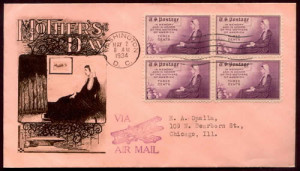 work of a specific cachetmaker. Others focus in on the stamp, and try to get as many different cachets as can be found for that stamp.
I've returned to FDC collecting as a member of the latter group. Although I accumulate the FDCs associated with about a dozen commemoratives, my favorite stamps are the Mothers of America issues of 1934 (an example is shown at above right), and the Adlai Stevenson issue of 1965. (A Marg cachet is shown at left.) The latter illustrates another aspect of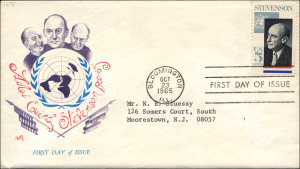 my FDC collecting. In this case, the United Nations Association of the United States of America (a non-governmental organization), used the occasion of the release of the Stevenson stamp to do a special cachet, and stuffed these envelopes with a fund-raising letter.
Other organizations used standard philatelic cachets, but included fund=raising letters, or letters trying to sell a product by relating the stamp issuance to it. An example is a letter included with an ArtCraft cachet for the Stevenson issue from the Prudence Mutual Casualty Company of Chicago, Illinois. Quoted in part it says:
"This FDC honors Adlai Stevenson and comes to you from Bloomington, Illinois, where the Ambassador to the United Nations grew up and is buried…. President Johnson requested the issuance of this stamp in a letter to PMG John A. Gronouski, in which he noted that 'Adlai Stevenson enlarged our horizons as Americans and helped to light the hopes of mankind all around the world.'… President Johnson, recognizing the importance of the fight against Cancer, authorized issuance of a special stamp in April, 1965, in honor of the Crusade Against Cancer. At the same time, Prudence designed a new Cancer Expense Policy which protects the policy owner against the extreme costs of cancer to a maximum of $10,750.00. Every individual and family should have this low-cost protection."
It is signed by a printed signature of the president of Prudence.
I find these types of FDCs fascinating and collect the full range of business and non-profit cachets and messages; regardless of which stamp was being released. One sub-genre of these is Congressional FDCs. These were prepared with the idea of sending them to friends and constituents with letters soliciting support for initiatives the Congressperson was involved in, and less often, support for their reelection efforts.
I also dabble in autographed FDCs, pre-first days, and have a pretty good collection of programs from first day ceremonies. The point here is that FDC-collecting can be a serious challenge, a fascinating reflection of the times of the stamps, and an excellent glimpse of the history behind the stamp. Whether you choose to collect the current stamps on standard cachets or to go further afield as noted above, FDC collecting is just plain fun.
There is a national association of FDC collectors called the American First Day Cover Society (AFDCS) devoted to helping collectors understand and appreciate the field.
---
Should you wish to comment on this column, or have questions or ideas you would like to have explored in a future column, please write to John Hotchner, VSC Contributor, P.O. Box 1125, Falls Church, VA 22041-0125, or email, putting "VSC" in the subject line.
Or comment right here..