Showcasing Our Hobby. Why? How?
by John M. Hotchner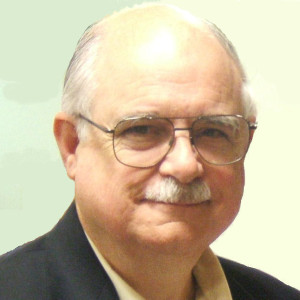 Have you noticed if your local library, post office, hospital, or church has an enclosed bulletin board where you could put up a small display of stamps? Those of course are not the only places that a showing of postage stamps could be displayed. How about the local Audubon Society, bar association, garden club, music club, veterans association, or any of dozens of other groups with a substantive focus that would match up with stamp designs from the U.S. — or indeed from around the world.
Those who have the collector gene and are into stamps often have interests beyond stamps, and the opportunity to cross the divide and present stamp collecting to another collecting or special interest group is one that can spark interest and add new adherents to our hobby. And if that is done by a display, it eliminates the sometimes bothersome problem of having to stand in front of a group to give a talk.
While actions that add one collector at a time to the body of stamp collectors may seem like spitting into the wind, that is the only way the hobby has ever grown, and will ever grow. And the one person you "recruit" may turn into a recruiter him — or her — self, or a club officer, philatelic writer, or serious researcher who makes great contributions to the hobby. If each of us over the course of our collecting life brought in just two people — one to replace ourselves, and one to add to our numbers, we would see tremendous growth in the hobby.
There are of course many ways to do that, but one that I think gets too little mention is looking to adults who are already collectors or who have a specific interest that stamps can help to feed. And the objective is to reach them where they are — in clubs devoted to their interest, through their professional associations, and relating to their life experiences. In a location like a library, consult with library staff to see what sort of literature they are intending to feature; perhaps related to a coming holiday, a type of literature, or current events in the community.
No one can force feed potential stamp collectors. Committing to the hobby is a voluntary act. And it starts with hooking the interest of a potential recruit. In other words, we need to put the hobby in front of non-collectors, and if one of 100 who view the presentation decide to look into stamp collecting, we have been successful. If a bunch of the remaining 99 file away the experience as a positive one, that also is success. Even if they themselves do not start a collection, perhaps they will support a friend or relative who announces that they are getting involved in the hobby.
In that way, putting up a display of stamps in a non-philatelic venue is a bit like throwing a pebble into the water: You just never know where the ripples will go, or who might be affected downstream.
So, what to show, and how to show it? The obvious answer is stamps that relate to the venue. But that isn't the only answer. Keeping in mind that the audience may have handled thousands of stamps while mailing letters, but is essentially illiterate about the fine points of the hobby, the emphasis should be on design content and visual appeal; not on different perforation methods, covers and odd usages, or watermarks. Stamps within the reach of viewers should be featured; and that would mean inexpensive U.S. stamps are the best vehicle to get across the point.
This is not to say that the 'Wow! Factor' should be ignored. If you have a beautifully cacheted first day cover, an attractive foreign stamp that relates, or something with a design error, a highly visual error like an invert, or a variety such as a bad misperf, it does not hurt to show the variety of the hobby in that manner, but it should constitute no more than about 10% of the display — unless of course you are specifically aiming to show an American on foreign stamps, the world of EFOs, or another subject that demands broader coverage.
Mint stamps are best, but lightly canceled used stamps are ok. Condition should be as good as it can be, without obvious faults. Unless the display box can be closed and locked, expensive stamps should not be used.
Now, on to the How. Small doses of the hobby are best with an audience that is unschooled and/or in a hurry. In philatelic exhibitions aimed at collectors, we normally show multiple frames composed of 16 letter-sized pages. I think that less is better for those not yet collectors. Eight to 12 pages (or six to nine) would be ideal depending upon the area available in the display box you are filling.
The pages themselves can be from a printed album, or specially made up for the specific display. If the former, one page should be reserved as an introduction so that you can convey to viewers your enthusiasm for the subject, your enthusiasm for the hobby, and contact points that they can use to get further information. This can be your local stamp club, the American Philatelic Society, a specialty society, or if you are willing, your own email or postal addresses.
I like the idea of showing album pages as they show that one can get into collecting with preprinted pages, rather than having to make one's own. Of course collectors often "graduate" from album pages and find that it is actually fun to make your own. But the very thought could be overwhelming to a beginner.
How to put the pages up on the display box? It is easy if the box lies flat. But if it is up on the wall, then double-sided tape can work well. Another alternative is putting your display pages on larger construction paper using photographic corners, and then tacking the large sheets into the box can work equally well. You want to avoid putting tack holes into pages you have worked hard to make attractive.
Pay a bit of attention to the size of your type, and the density of your write-up. Dense paragraphs of small type are a put-off. Much better is limiting the write-up to one or two sentences of fairly large type. Labels giving essential information (year of issue, country, design content, if not obvious) are even better.
Once you have done a couple of these displays, you will have developed a technique, but for the first efforts, try them out on your family or a friend who is not a collector, so you can get feedback and guidance on how your display will be received, and whether you need to use a different approach.
---
Should you wish to comment on this column, or have questions or ideas you would like to have explored in a future column, please write to John Hotchner, VSC Contributor, P.O. Box 1125, Falls Church, VA 22041-0125, or email, putting "VSC" in the subject line.
Or comment right here.