The March of the Computer in Philately: Positive or ???????
by John M. Hotchner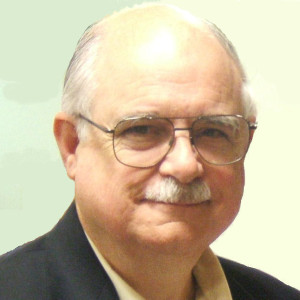 Computers and the Internet are at best a mixed blessing, if one looks at the digital age from the standpoint of some in organized philately. Why? Collectors often see no need to pay money to subscribe to publications and to join organizations when there is so much free information out there on the World Wide Web. We can connect to others whose interests match our own. We can buy and sell virtually any type of philatelic material. We can access most of the dealer community through our keyboards. We can subscribe to free message boards and other websites that not only bring news and opinion about the latest goings on in the hobby, but let us participate with our own opinions nearly instantaneously. Do you have a question about something you own, or need guidance on how to catalog a difficult specimen? Put it out there for the online community, and you will have dozens of answers in two shakes of a lamb's tail.
While I don't have reliable figures, I know from observation that more and more stamp and cover collectors are getting online. When I began this journey myself in 1996, I was in the minority. Now, it is the person without the Internet who is the odd duck.
This does not make them bad people, or an object of ridicule. Some just don't feel the need, don't see enough benefit to justify the expense, or are technophobes who dislike steep learning curves. As Ogden Nash is reported to have said, "Progress may have been all right once, but it has gone on entirely too long." No amount of pushing or shoving is going to move them from their easy chair to the computer store.
But for those of us who have at least begun to adapt to the new age, and know a computer professional and/or have someone under 30 who can help us overcome the problems, the computer is a blessing for exactly the reasons that it costs subscriptions and memberships. For that reason, it is the wise organization, dealer and publication that also works to adapt to the computer age. Those who fail to do so will be left in the dust.
And philately as a whole is in this same situation. Those who might become stamp collectors are also increasingly turning to the Internet to learn about the hobby, how to participate, what resources are available, how to get their questions answered. Organizations that are holding their membership numbers report significantly increasing percentages of their new members are signing up by way of the computer. The smart groups are using the computer to introduce themselves to a wide range of newcomers in several ways:
1. Having an attractive website that answers questions, explains the benefits of membership, and makes joining easy.
2. Putting older issues of their journals online
3. Putting the new issues into Members Only sections of their website, and including the table of contents in the generally available portion.
4. Including "How To" information, a library of related literature, and encouraging participation in society activities.
5. Including a Members Only auction in the public part of the website so prospects know what is available to be bought, and see the possibility of selling material as a club member.
For local clubs, the hardest part has always been letting newcomers know that they exist. Can your club be found when someone looking for a club puts into their search engine: "stamp clubs in ___(city)_____, ___(state)____"? The second hardest part has been enticing people to actually visit. A nicely done website that tells people where and when the meetings are, who to contact for further information, and making the club enticing fixes that. Then the third difficult part kicks in: treating visitors right when they arrive. But that is a subject for another column!
Perhaps the most difficult situation is that faced by print publications as the news can be spread so much faster by Internet. Subscribers do see a benefit in having news and features in one place rather than having to search for it. So, many publications are making their offerings available in color, on the web as rapidly as possible (well before it arrives in the mail), and at a reduced price. Some even have an extra web publication to bring breaking news to the subscribers
Organized philately is adapting because they have come to the proper conclusion that modern technology is neither a fluke nor going to be reversed. It is here to stay and we have to learn to use it. Those that don't will wither away. And if the hobby as a whole fails to do so, it will be inviting disaster. Without a robust web presence recruiting for the hobby, it will not grow. And if that happens, we will see a stronger version of the trend we saw in the early years. Which is to say that the hobby sailed along oblivious and failed to adapt. while the computer gathered more and more adherents, and the hobby lost market share. Indeed it was the rare organization that did not lose a third to half its membership – mostly never to return – while they dawdled about whether to have a web presence, and if so, what sort of presence to have.
We seem as a hobby to have done a reasonable job reversing that trend, but we cannot rest on our laurels. Confounding those who believe as Ogden Nash did, technology continues to trample the old ways of doing things, and we must keep up or die. The new reality, using the computer and marrying it to phone technology, is the explosion in social media, and again as a hobby, we are lagging the power curve. We seem to have missed the fact that the world is spinning at a faster rate, and the time we have to make decisions that allow us to catch the comet's tail has been compressed. The day of leisurely consideration, waiting to see what happens in the longer term, and decisions that consider every well researched alternative are a luxury we sometimes do not have.
Stamp collecting used to be a quiet, introverted, even solitary activity. Now as the general public becomes more interactive, a larger and larger percentage of collectors think of the hobby as having a dynamic edge that allows them to maintain much of their anonymity if desired while benefitting from the resources the computer brings to their desktop. And at the same time, it seems that fewer and fewer of those who have grown and are growing up in the information age are oriented toward the anonymity that so many collectors used to value. How you react to this state of affairs probably reflects your age and your experience with technology. But as noted above, those running organizations no longer have the luxury of sitting back and waiting to see where technology goes. We need to be managing our future, not merely adapting to it.
If we are going to survive as a hobby, and permanently stop the slide that befell us in the 1990s and early 2000s, we must expand the resources offered to new collectors, continue to innovate as we reach out to potential collectors through social media, and keep our eyes on new products that will further change our playing field.
---
Should you wish to comment on this editorial, or have questions or ideas you would like to have explored in a future column, please write to John Hotchner, VSC Contributor, P.O. Box 1125, Falls Church, VA 22041-0125, or email, putting "VSC" in the subject line.
Or comment right here.