Why Collect Stamps?
by Richard L. Sine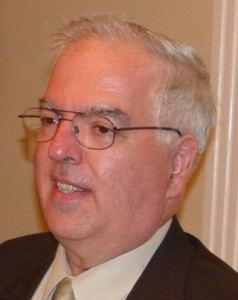 For the first blog I have ever written, this may be a bit of a broad subject. Stay with me for a couple of paragraphs and perhaps you will see where I am going.
Each of us has begun collecting for our own reason. Each of us has continued collecting for our own reason(s). And, many of us began collecting, ceased collecting, and resumed collecting … again, for our own reason(s).
At some point early in our philatelic experience, we learned that not all stamps have the same value, and sometimes the same stamp (same catalog number) has different values. For many of us, that did not make much of a difference for quite some time. We came to understand the concept of stamp quality, i.e., grade, and other attributes that impact value, such as how/where the item was used.
Rather than getting into the whole "value" concept, there are some other philatelic "attributes" to consider. Many of us have collections that reflect the home place of our ancestors. Others of us develop collections that relate to where we have traveled or other interests in our life.
For myself, in the summer of 1966, I entered the wrong lot number on a bid sheet and, rather than winning some items that would have filled some spaces in my U.S. album, I received a seemingly large bulk lot of stamps from a country far away. I was intrigued … to shorten the story severely, that bidding error has led to a single-country collection that today numbers nearly 8,000 different varieties and a total of more than 78,000 items.
Had you asked me a week before that bulk lot arrived if I had even thought of collecting the stamps of that country and my response would have been, "no, why would I?"
Along the way, I have been exposed to other aspects of the hobby: research, exhibiting, broadening the base of collectors through education programs, etc. Each has its place in philately and none, at least in my belief, is more important than another. What IS important is that we continue to enjoy what we are doing. After all, it is a hobby.
Consider your reason(s) for starting and staying.