[from Royal Mail]
A celebration of British songbirds.
Issue Date: 4th May 2017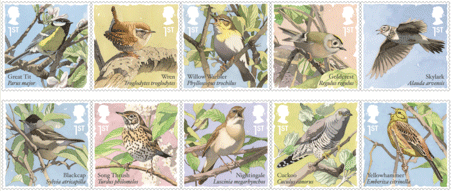 REASON & INSPIRATION
This 10-stamp issue explores some familiar and less well-known songbirds, whose song defines the British spring and early summer, from birds with simple songs to those with complex repertoires.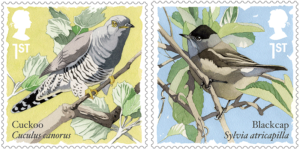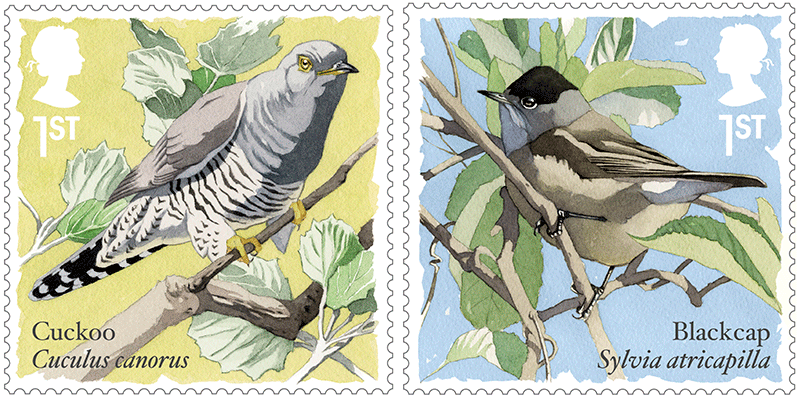 MINT STAMPS IN DETAIL
Price: £6.50
Code: AS2596
Printed in se-tenent strips of five: All First Class.
Technical Details:
Number of stamps: 10
Value of Stamps: 10 x First Class
Design: Stamp Design: Osborne Ross
Illustrations: Federico Gemma
Stamp Size: 35mm x 35mm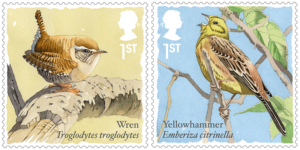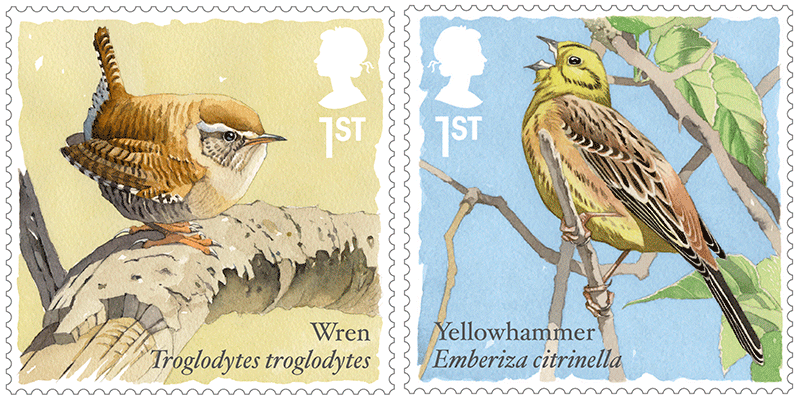 Stamp Format: Square
Printer: International Security Printers
Print Process: Lithography
Perforations: 14.5 x 14.5
Phosphor: Bars as appropriate
Gum: PVA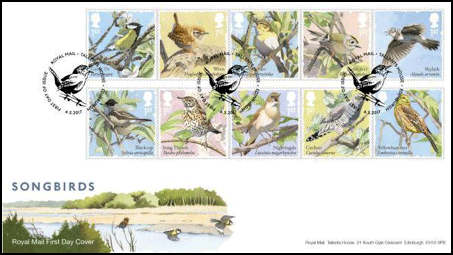 The First Day Covers (above) Feature All 10 Mint Stamps and a special First Day of Issue postmark.