From The Israel Philatelic Service; links go to specific pages for those issues: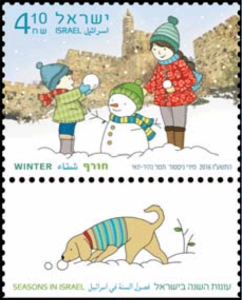 Our February stamps celebrate Winter, Israel-Greece relations, influential writers and the importance of rescuing Turtles and Dogs!
Winter is upon us and in Israel we enjoy clear crisp air, sun-filled moments, much needed rainy days and green landscape filled with flowers. Everyone is excited when snow falls in Jerusalem and on the high mountain peaks.
The Israel – Greece Joint issue features our ports Haifa and Thessaloniki. Interestingly most of the Thessaloniki dockworkers were Jewish and when they immigrated to Israel they continued their expertise and hard work in the Haifa port. Israel and Greece celebrate 25 years of diplomatic relations and have forged multidimensional partnerships in many fields.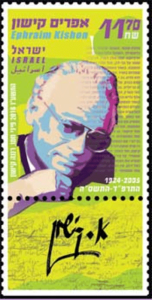 Author, playwright, film and theater director, Ephraim Kishon is considered to be one of the greatest Israeli satirists of all time. This stamp celebrates his life and work which is enjoyed by millions around the world.
Our Pioneering Women stamp series continues this month with a writer and a poet: Nehama Pohatchevsky and Zelda. Both women have fascinating life histories and have been most influential in Israeli culture.
Let's delve into the sea and discover the slow but sure Marine Turtles. These steady, harmless creatures are endangered due to human activity and Israel runs a national center for their rescue and rehabilitation.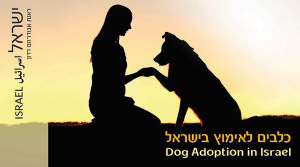 Our 2016 ATM labels pay tribute to man's best friend and the importance of adopting rescue dogs. The first label introducing the Dog Adoption in Israel series features a beautiful silhouette picture showing the love between humans and dogs.
Willy from Southern Israel is pictured on February's label. He's just waiting for you to throw him the ball!