Short Subjects
By John M. Hotchner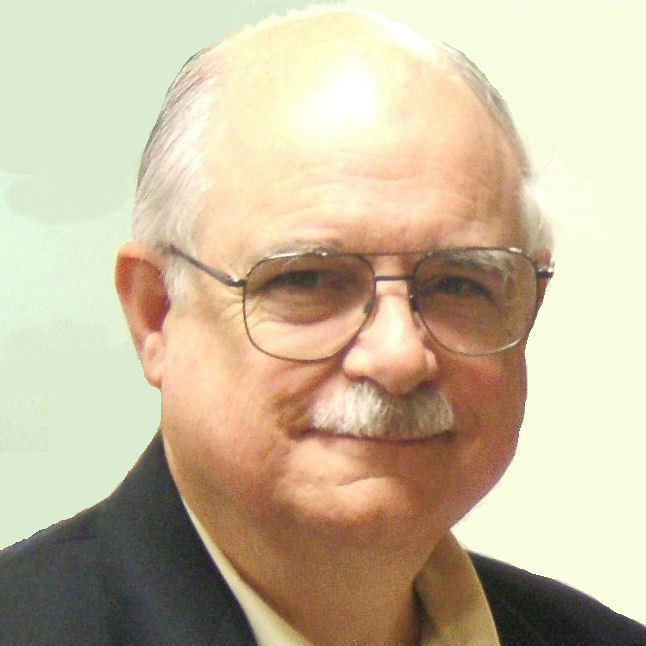 Every so often my list of things I want to write about gets crowded with subjects that will not make up an entire column. It has come time to weed this garden, and it seems that most of the short subjects can be phrased as questions. As always I invite you to comment in response to the following questions.

1. If I were PMG... There is no doubt that any one of us could do the job better. Just listen to the conversation around the stamp club water cooler if you don't believe me! Well, here is your chance. Tell me what is the single most important change that you would make in how the USPS deals with collectors? The more practical you can be the better, as I will package up the best suggestions and send them to the USPS. By "practical" I mean that you really have to try to put yourself in the PMG's boots. He has many constraints on his freedom of action; not least of which is that his job is to move and deliver the mail, and making stamp collectors happy is well down the list of his priorities.

2. If I hit the lottery... While a million bucks sounds like a lot of money, by the time you give the necessary gifts, pay the required taxes, do the family things you always wanted to do, you could hope that there was maybe $50,000 left over to buy yourself one or more really nice U.S. items. What would they be? And why do they appeal to you?

3. Where will the Internet take us? By acclamation, the Internet is viewed as a net gain for our hobby. I say "net gain" because it is not a wholly positive force. So much can be found on the Internet for free that resources that cost us money or time, such as stamp clubs, national societies, print publications, etc., have lost members and subscribers at a very high rate over the last ten years (which corresponds to the greatest period of Internet growth). Granted the Internet is not the only reason — At work also are increasing costs of memberships and subscriptions, and a shrinking collector base: fewer collectors of stamps both in raw numbers and as a percentage of population. But combine these with the lure of freebies on the Internet, and the effect upon organized philately has bordered on disastrous.

So the question is this: If the Internet can be used to encourage people to participate in the hobby, and there is no doubt that it can and does, how can commerce and education/research, and people contact — all of which are important to our enjoyment of the hobby — be facilitated so that we can assure a net gain for the hobby into the future? And while you are at it, what do you think the clubs, societies, subscription publications and dealers can and should do, beyond what they are doing, to retain your involvement?

4. How do non-collectors that you know view stamp collecting? When President Franklin Roosevelt was a stamp collector in the 1930s and '40s, it was both honorable and exciting to be involved in the hobby; whether you agreed with his politics or not. Many saw his passion for the hobby, and took it up. Parents encouraged their children, the Post Office began to recognize the value of collectors and the value of celebrating a much wider range of the American experience and history. Dealers—especially local stamp stores and hobby shops with a stamp counter, and even vest-pocket practitioners prospered. It was a love-in for the hobby. But society changed, and presidents who had enjoyed collecting kept it to themselves, and most local stamp stores couldn't sell enough to pay the rent, and parents saw more value in organized sports, and kids saw more fun in the immediate gratification of computer games.

If we are to overcome these challenges, we need to start with an understanding of what it is about the hobby that either attracts or repels. Put another way, what is it that people feel about stamp collecting that could be nourished to make them want to joint the fun? Or what must be overcome to make them feel positive so they might be encouraged? Per haps this is just a different version of the preceding question.

But it is an important one.

5. What will stamp collecting be like in 2016? Two years ago (Can it really be that long?!) we all celebrated the giant festival of stamp collecting called Washington 2006; our once every-ten-year international show that affects and promotes every facet of the hobby in the U.S. These are good events to use as benchmarks, not only as to the health of the hobby, but as a gauge of the changes that the hobby has undergone in the decade since the last show. Some of the changes in the last decade highlighted by the Washington show were the rise of the Internet, the increasing diversity in stamp subjects, more stamps in bright colors and with special attributes and formats aimed specifically at collectors, and a hopeful sign that I see in the number of young adults (in their 20s to 40s) collecting stamps, at the same time that fewer kids are becoming acquainted with stamp collecting at an early age.

So, projecting these trends, and identifying others that you see, what do you think the hobby will look like by the time of the next International show? The organizers of New York 2016 are already hard at work already getting it together. Your answers might well help to guide them in adapting the plan to what collectors will want and expect.

6. Who was your mentor in the stamp hobby? It is a fair observation I think that few of us became or developed as collectors by ourselves. Someone lit the fire, or fanned the flames when we first became acquainted with the hobby. Or encouraged us to get back into it when a much earlier interest had gone dormant.


---
Should you wish to comment on this editorial, or have questions or ideas you would like to have explored in a future column, please write to John Hotchner, VSC Contributor, P.O. Box 1125, Falls Church, VA 22041-0125, or email, putting "VSC" in the subject line, at jmhstamp@verizon.net.

Or post a comment in the message board.


---
Virtual Stamp Club Home Page