Click Pictures for Larger View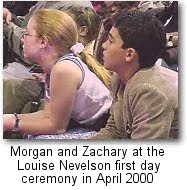 What could be more natural than a first day cover cachet designed by the same artist who designed the stamp?
At least two of the young stamp artists who created the Stampin' the Future stamps also produced their own FDCs. Both autographed their works, too.
Stampin' the Future: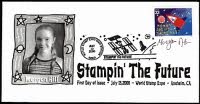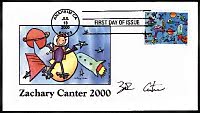 Click Here More FDC Fun
Lloyd A. de Vries
©2000 de Vries Philatelic Media
---
Virtual Stamp Club Home Page