Is That All There Is?
By John M. Hotchner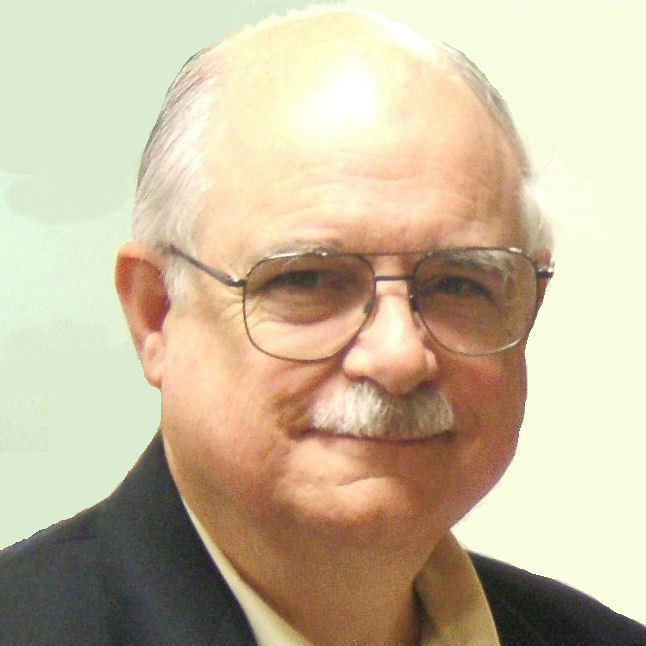 It was Christmas about 20 years ago. The morning was bright, and the base of the tree was hidden behind an especially large accumulation of presents for our four children. Santa had outdone himself, and the kids tore into the pile with the expectation of having every wish fulfilled. Twenty minutes later, all presents open, three of the four were purring contentedly, and one who despite the largess arrayed before him did not receive something expected, came out with the classic line, "Is that all?"

I have the same reaction now that I did then as I hear the occasional unhappy collector griping about what is being offered by the U.S. Postal Service. Of course, we are all entitled to our opinions, and I can not second-guess someone else's sense of art or their subject interests. But I do sometimes wonder if they appreciate the range and depth of what is there for them to accumulate, study, play with, hunt, or whatever they care to do as a collecting activity.

Indeed, my sense is that whoever said, "One loves what one knows" nailed it. New trends in U.S. philately often annoy the experienced collector. What they really are saying as they complain is "Why can't things be the way they were? Why do we have to be charging off in new directions that I don't know, don't like and don't want? Of course, any individual collector can refuse to adapt, can ignore the new stuff, and can feel in their bones that the U.S. Postal Service has totally missed the boat. But that does not mean they have to stop collecting! It only means that they need to look more carefully at the possibilities that exist for collecting the old familiar material that they love. And so, I'd like to spend this column taking a look at some of the things that exist in U.S. philately that somehow have escaped many of us.

A basic is that U.S. philately is much more than stamps, though stamp collecting is the bedrock upon which the remainder of the hobby rests. I began as a stamp collector at age 5 by helping myself to some of my father's stamps. No matter that they were his and not mine (a blurry concept perhaps to a 5-year-old) — he had so many that it seemed to me OK to help myself. And so I became hooked, even though that adventure cost me a week of 'solitary' to cogitate on my sins, and to unblur the concept of ownership.

I was lucky to be the son of a stamp collector, one with wide interests besides. Until fairly late in life, my father enjoyed making his own albums, and that led him to include things that regular albums did not include. And so he filled his albums with a wonderful smorgasbord of collectables that I became familiar with early on, but which I am afraid are mysteries to many collectors, especially those new to the hobby. Some were stamps; much was not. So take a trip down memory lane with me as we take a look at what there is to collect.

First the stamps: varieties of color (including both differing colors, and color bleeds), color misregistrations, overprint varieties (spacing heavy or weak impression, missing elements), the worst possible centering on older stamps (into the 1920s), the different types of cancellations (numbers, fancies, geometries, socked-on-the-nose), margin copies with arrows (mostly 19th century), or straight edges showing corner markings, 20th century corner stamps with margins, precancels (local and/or Bureau), freaks and errors, perfins, coil pairs with joint lines or paste-ups. coils miscut to show part of an adjoining stamp or part of a plate number, booklet panes in whole or substantial part, and panes miscut to show adjoining stamps or marginal markings. margin imprint singles or strips showing the names of printers, misperfs, plate varieties, thick or thin paper, gum varieties, straddle pane singles and gutter snipes, plate singles, ZIP singles, Mail Early or other marginal singles, the different methods of separation used by vending and affixing machines, double papers, encased postage stamps, bisects, wet and dry printings, large and small hole varieties, grill variations, gum breaker varieties, multiples of older stamps (especially those with high face value), Huck joint lines, watermark placement varieties, different types and/or sizes of perforation/die cutting, rejection markings, repair and web splices, paper folds and creases.

Now, how about stamps that are maybe not U.S. postage stamps, but interesting nevertheless: postal stationery (envelopes, postal cards, aerogrammes), Christmas seals and other charity stamps, revenues (both Federal and State) on or off related documents, essays and proofs, duck and other hunting permit stamps (on licenses), stamps of the world showing U.S. stamps or honoring U.S. themes, the foreign half of joint issues, Customs inspection stamps, officially sealed labels, postal forgeries, or counterfeits (and alterations) aimed at defrauding collectors, sanitary fair stamps, postal savings stamps, commercial saving stamps (such as S&H green stamps), stamps issued by U.S. authorities specifically for use in foreign territories or in occupied areas, Confederate States and provisional stamps, locals and carriers, machine- or computer-vended postage, international reply coupons, postage currency, postal note stamps.

And then there are things that are not stamps at all, but bear a relationship to them, or to the movement of the mails: first day programs, panels, and invitations to first day ceremonies, postal forms and letters, postal advertising, telephone cards picturing stamps, postal commissions and instructions, literature about stamps, commemorative cancellations related to stamps (or not), autographs relating to the designing or design of the stamp, or to postal operations, commemorative panels, souvenir cards issued by the Bureau of Engraving and Printing or the USPS, stamp dealer advertising (especially old ads and catalogues that show price progression), auction catalogs, historic stamp catalogues, booklet covers, USPS publicity releases and the photographs of coming designs that go with them, classic albums, different kinds of stamp collecting implements, and gadgets.

Finally there are covers (used envelopes) that illustrate the purpose of stamps: stamp-related cachets or ads on mailed envelopes, printed messages on the back of postal cards, markings that the postal service adds to covers to direct the mail or explain problems with it, Postal forms and letters, postal advertising, telephone cards picturing stamps, postal commissions and instructions, literature about stamps, earliest known usages (before the era of formal first days), first day covers with their plethora of cachets or those showing multiple locations for simultaneous first days, commemorative cancellations related to stamps (or not), single usages of stamps that show precisely the rate for which the stamp was issued (either within the proper rate period or later), usages of back of the book stamps as a means of studying the special services (e.g. Special Delivery, or Postage Due), damaged or waylaid mail delivered in plastic "body" bags; cross-border and other categories of international mail, mourning covers, military mail and markings, mail from pre-state areas of the United States, stampless covers showing methods of postage payments and transportation methods, patriotic covers, railroad or other conveyance cancellations, stamp show commemorations, U.S. stamps used abroad.

This listing is not exhaustive; perhaps 75% complete, but my object is to convey to you the ways that maybe don't readily leap to mind that one can engage in and with the philately of the United States. I have not, for instance gotten into the whole area of topical/thematic philately, or much into the natural alliances between stamps and other collectables such as post cards, or coin and paper money collecting. (Have you thought about the fact that governments often use the same images on money and stamps?)

What I hope is that you will think about this list and what is in it you might have fun with. No one person can collect the whole list. I actively pursue about a third of it, and save another third if it falls in my lap. And I can tell you that I am never bored, never run out of projects, never leave a stamp show without having purchased something that has me excited. What more could a collector ask for (except for maybe an inexhaustible pile of money so I never have to turn down something that shouts "Buy me!" from an auction catalogue or dealer's display)?

Should you wish to comment on this column, or have questions or ideas you would like to have explored in a future column, please write to John Hotchner, VSC Contributor, P.O. Box 1125, Falls Church, VA 22041-0125, or email, putting "VSC" in the subject line, at jmhstamp@verizon.net.


---
Virtual Stamp Club Home Page