Maximums, Mysteries, and More

Click Pictures for a Larger View



The Evolution of Colorano:
Colorano actually started by making "maxi-cards" (postcards for use with new stamps and their first day cancels), not first day covers. Here are three examples, showing their evolution. The 1965 Churchill card (click here for a larger view) is so atypical that you have to flip it over (click on it) to see who made it.



Flipping two of these cards over (click on them) reveals their origins, but the back of the third one isn't much help.



This 7"x10" picture postcard shows the site where gold was first discovered in California in 1849, which led to the statehood a year later whose centennial was commemorated on the 1950 stamp, Sc. 997. But why two 3¢ stamps?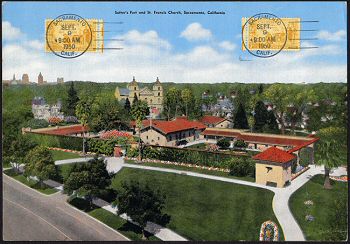 This 7"x9" postcard shows the Atlantic City, NJ, convention center, but the 1947 stamp (Sc. 949) commemorates Doctors. How come?
Click for the answer.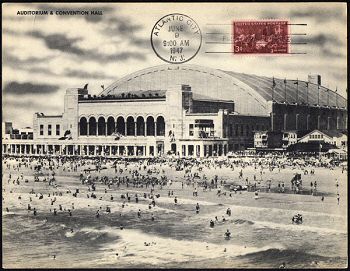 Who serviced these maximum and maxi-cards? They're not signed. Click to find out.

These aren't postcards or even actually cards. What are they?



Click Here For More FDC Fun





Lloyd A. de Vries
©2010 de Vries Philatelic Media


---
Virtual Stamp Club Home Page