Click Pictures for a Larger View



This one brought a smile to my face when I found it in my post office box the other morning:




The return address and sender's name are in the note inside: Virtual Stamp Club member and that Linn's Stamp News writer/editor Jay Bigalke. He was there for the First Day of Issue; he sent a picture postcard FDC to another VSC member, Ian Billings.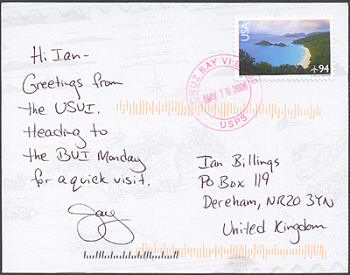 And, yes, it went through the mail.

Here are some other views of it:

The front...





And the "reverse"...





It's not the first odd-shaped FDC I've received mailed from an exotic first day city; this one was shown in Lloyd's Fun FDCs #33: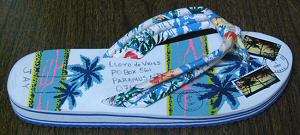 And it's not in my collection, but this one dates from 1999: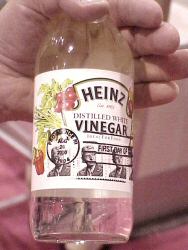 But it didn't go through the mail.



Click Here More FDC Fun





Lloyd A. de Vries
©2008 de Vries Philatelic Media


---
Virtual Stamp Club Home Page