USPS Joins Domestic Violence Push
---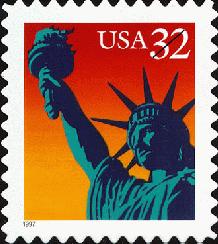 As part of an Administration push against domestic violence, the Postal Service has confirmed it is putting the National Domestic Violence Hotline telephone number on books of stamps. In January, the USPS announced it intended to do this.

At a White House ceremony, Postmaster General Marvin Runyon said it's part of his agency's drive to raise awareness of the problem. "The Postal Service is proud to be a partner in the campaign to prevent domestic violence. We all must do everything we can to stop this national nightmare and help the victims find comfort and peace."

Runyon says the telephone number will appear on 200 million stamp booklets. "Our goal is simply this: To deliver hope to our friends and neighbors trapped by abuse, and to help millions of Americans help find a way by a telephone call..."

Runyon praises the Administration and Senators from both parties for the Domestic Violence campaign. "Together, we can help stop this nightmare for many. Together, we can prevent domestic violence and restore an important part of the American Dream."

USPS spokeswoman Sue Brennan tells the Virtual Stamp Club the booklets with the Domestic Violence message were first distributed to post offices at the beginning of April, and may already be in use by postal customers. The stamps with these messages are the Flag Over Porch and Statue of Liberty designs -- existing stamps, new booklet covers.

200 million booklets works out to about 3.5 billion stamps.

Here's the text that's on the covers:
Millions suffer from domestic violence every year. If you or someone you know needs assistance or information, call the National Domestic Violence Hotline at 1-800-799-SAFE (7233) (English and Spanish) or 1-800-787-3224 (TDD/Deaf Access).

All communications are confidential. Help is only a telephone call away.
---
Virtual Stamp Club Home Page