Cary Grant
Legends of Hollywood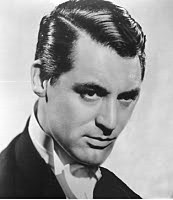 The U.S. Postal Service will honor suave, debonair leading man Cary Grant with a stamp later this year, the latest in the Legends of Hollywood series that began with Marilyn Monroe in 1995.

The stamp is likely to be issued in the summer, possibly in July, and have a denomination of 37 cents, the expected letter rate. The announcement was made at a press briefing for philatelic writers during AmeriStamp Expo in Riverside, California.

"We are very excited about this," said Terry McCaffrey, chief of stamp development for the USPS. "He has always been voted one of the most popular film stars of all time."

Grant, born Jan. 18, 1904, in Bristol, England, as Archibald Leach, was so successful in developing his screen persona that audiences had trouble accepting him as anyone else.

"Everybody wants to be Cary Grant," he once told an interviewer. "Even I want to be Cary Grant."

"We didn't want depth from him; we asked only that he be handsome and silky and make us laugh," said film critic Pauline Kael.

He had his greatest success in screwball comedies and in films by Alfred Hitchcock, also honored with a Legends of Hollywood stamp. Grant's first hit was "Topper," in 1937, but "The Awful Truth" that same year is considered the film that made him a star.

His other top films included "Bringing Up Baby" (1938), "His Girl Friday," "My Favorite Wife" and "The Philadelphia Story," (all 1940), and, with Hitchcock, "Suspicion" (1941), "Notorious" (1946), "To Catch A Thief" (1955) and "North By Northwest" (1959). The crop duster scene from the latter film will be featured in the margin areas of the stamp sheet. The stamp itself will feature a painting by Michael Deas based on a "famous photo of him from a publicity still," said McCaffrey. His widow is giving her final approval to the design.

Although it's said that Ian Fleming modeled his James Bond character after Grant, Grant turned down the role.

Grant retired from the movies in 1966, but was touring with his one-man show 20 years later when he suffered a major strike in Davenport, Iowa, and died November 28, 1986.

A reporter in search of information once wired Grant's agent: "HOW OLD CARY GRANT?" Grant himself wired back "OLD CARY GRANT FINE. HOW YOU?"

"I pretended to be somebody I wanted to be, and, finally, I became that person. Or he became me," he once said.

He donated his entire salary for "The Philadelphia Story" to the British war effort and his fee for "Arsenic And Old Lace" (1944) to the U.S. War Relief Fund.

Others honored in the Legends of Hollywood series have included James Dean, Edward G. Robinson, James Cagney and, last year, Lucille Ball. Actor Karl Malden is a member of the Citizen Stamp Advisory Committee which helps select subjects for U.S. stamps.

Click Here to Add Your Opinions in Our
Message Board Discussion!
---
Virtual Stamp Club Home Page